What are the risks and rewards of VA loans?
For every upside of a VA loan, there is an obstacle to watch out for, too.
---
By Megan Wells, Police1 Contributor 
If homeownership is in your future, the VA loan program is a fantastic option for veterans seeking financing. 
The opportunity for saving cash with VA loans is abundant. Currently, annual percentage rates for VA mortgages are about .3 percent lower than conventional loans, and VA loan credit terms are flexible compared to conventional loans. VA loans are also available without a down payment, and VA buyers aren't required to purchase mortgage insurance, neither of which is the case with conventional Federal Housing Administration loans (loans that aren't guaranteed by a government agency).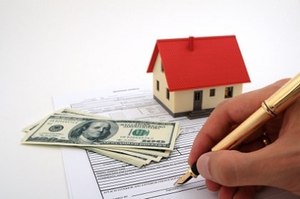 According to Bob Macomber, vice president of credit and risk at Atlantic Bay Mortgage Group, "For a home purchase of $417,000, a VA-eligible borrower can expect to pay $250 per month less in principal and interest as compared to a, FHA loan."
These perks can add up to large savings, but be aware – a few hurdles may prevent you from taking full advantage of the opportunity. Learn what to expect and how to navigate the VA process to make the best use of your VA loan. 
Potential risks: 
1. Real estate agents don't always understand VA loans
Joe Parsons, senior loan officer at PFS funding, and Vietnam-era vet, says he's seen confusion from real estate agents when it comes to VA loans. 
"They believe that, because VA loans are a government program, it will be rife with red tape and endless bureaucratic delays. These assumptions are wrong, but people still cling to them," he said.
If agents don't understand the process, it will be hard to translate your worthiness to sellers, too. This uncertainty can lead to a buyer disadvantage. 
2. Sellers comparing down payment options
Parsons also warns about the implications of zero percent down payment requirements. When comparing offer letters, sellers may look more favorably on an offer with a large down payment as compared to a smaller one. If a seller is not well-versed in the benefits of a VA loan (like the fact that it's guaranteed by the U.S. Department of Veterans Affairs), the VA buyer may be at a competitive disadvantage.
3. The appraisal process guidelines 
The VA guidelines for appraisals are stricter than guidelines for conventional FHA loans. The unique process requires a VA appraisal to determine the home's true market value and ensure that the property meets the minimum property requirements outlined by the VA. This process takes time. 
Celia Medrick not only works in the mortgage industry, she's also personally going through the VA loan process. She says that with the already existing deadlines and time stamps of closing a home, the appraisal process can add unwanted stress.
"In Virginia, it takes an average of 10 days for the appraisal process, but it can take longer in other states," she said. "If the appraisal does not pan out, the loan may not close, which can delay the process of homeownership."
4. Settling for a loan with an average rate
Medrick also advises veterans to shop around. Most lenders offer VA loans, but brands like Navy Federal, USAA or Veterans United are usually top of mind because their marketing efforts are so large. When Medrick and her husband were shopping around for loans, they received better rates from smaller banks. 
5. Losing the bid from closing costs
VA loans are associated with non-allowable closing costs, or potential costs and fees the VA does not allow homebuyers to pay. In competitive housing markets, this may be a disadvantage. Home sellers are not obligated to cover closing costs, so if you are up against other buyers willing to cover the closing costs, sellers may be hesitant to accept your bid. 
Overcoming the risks to reap rewards:
1. The offer letter and cover letter
Try adding a personalized twist on a traditional offer letter. It's OK to mention your service to the United States in addition to a detailed preapproval letter from a lender. This information helps paint a picture of why you're a responsible buyer and helps to appease any confusion or concerns about VA loan qualifications or its worthiness compared to a conventional loan. 
2. Find a real estate agent and lender who understand VA loans
The process of finding a home that fits your needs requires housing market savvy. You'll likely need a helping hand, but it's important to choose your helping hand with care. Find a real estate agent and lender who have worked with veterans in the past and who understand the ins and outs of VA loans so they can translate the benefits to the seller. 
3. Deal with the appraisal head on
Take proactive steps to eliminate the stresses of the appraisal process. You can request an inspection to uncover potential faults of a home before the official appraisal. The inspection eliminates any surprises or delays an appraisal might stir up. If issues are found with the house, an inspection may save you from heading too far down the buying path with the wrong house. 
4. Shop around
Credit unions can be a great place to start when looking for VA loans. Often, credit unions can offer lower interest rates than commercial banks. Do your homework, though. Compare your findings to larger banks like USAA to see who has the lower rates and best terms. 
5. Add some sugar on top
With VA loans, some costs, like non-allowable costs, must be paid by the seller. There are plenty of other fees associated with home buying, though. Homeowners association dues, escrow or property taxes are all allowable costs – which means the buyer can cover them. If you have the ability to pay a few ancillary fees, it could make your deal look sweeter. 
Educate yourself on the potential obstacles of VA loans will help you develop a game plan for handling them if they arise. The more prepared you are for taking advantage of the VA loan, the better the deal you'll receive.