N.Y. police officers to show fitness for 'perks'
"We think it's a good incentive to stay in shape," said Lockport Lt. Marshall Belling
---
By Ben Joe
Lockport Union-Sun & Journal, N.Y.
LOCKPORT, N.Y. — Lockport police officers will be getting their chance to prove their physical fitness this fall if the Common Council gives the go-ahead for a two-day training exercise in Outwater Park on Oct. 16 and 17.
The training will be run by Lt. Marshall Belling and will include one day for the physical test of 20 to 30 candidates who are eligible for hire by the police department. Belling said this was a regular assessment of physical fitness.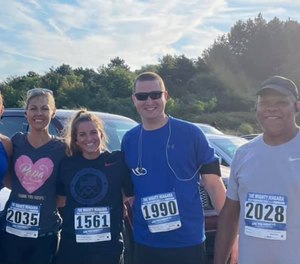 Day two, however, is something new.
"I've wanted to do this for a while now," Belling said. "I just got the blessing to do a physical test for current police officers."
While there is nothing to lose for officers to run the 1 1/2 miles and other physical challenges, those who pass will get a reward or "perk," Belling said, maybe in the form of an additional day off.
[RELATED: How to achieve 'functional fitness']
Belling noted that upon being hired, there are no fitness standards requirements for officers to maintain in order to keep their jobs. He hopes that sessions like this will foster a healthy environment for the LPD.
"We think it's a good incentive to stay in shape," he said.
The resolution will come across the Common Council's dais at 5:30 p.m. Wednesday.
(c)2021 the Lockport Union-Sun & Journal (Lockport, N.Y.)
McClatchy-Tribune News Service