IACP 2018 preview: Unconscious bias training for law enforcement
Unconscious bias training recently became mandatory for every police officer in Minnesota to take in order to maintain their peace officers license
---
PoliceOne Editorial Advisory Board Member Booker Hodges presented a session on Unconscious Bias Training for Law Enforcement at the 125th International Association of Chiefs of Police Annual Conference in Orlando, Florida. His session demonstrated how bias can affect our unconscious mind and decision-making process. Here Hodges shares some key points from his presentation.
Since the Trayvon Martin shooting in 2012, the issue of bias has been thrust to the forefront of our profession. Although all humans have biases, the focus on individuals who need training in the area has been directed toward those in law enforcement.
This type of training is commonly referred to as implicit bias. I personally don't like the term because it assumes that one has an automatic known bias toward certain groups of people. I prefer the term unconscious bias, which is what I call the training I developed and have been teaching for the past four years. 
Unconscious bias training for law enforcement focuses on recognizing that we all have unconscious bias and the only way to overcome our biases is by interacting with those who are different from ourselves.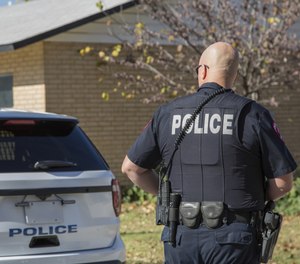 In my state, Minnesota, this type of training recently became mandatory for every police officer to take in order to maintain their peace officers license. The state statute also requires that police officers be instructed how race relations have influenced our current state of affairs. We are the first state to my knowledge to require such training. 
Some of the learning objectives of this training include:
Explaining the difference between implicit and explicit bias;
Discussing how fear and bias influence officer behavior and police-community interactions;
Identifying your own implicit bias and strategies that can reduce the negative influence of bias.
I firmly believe every police officer should receive unconscious bias training. I have helped many police officers around the country avoid the pitfalls of bias by teaching them how to overcome their unconscious bias. It is important for those of us who have teaching expertise in this area to fully utilize our knowledge or we will be force fed uneatable things by those who have never worked a day in our profession.