Cops: 2 adults, 2 children found dead in NY home
Autopsies being conducted Thursday will determine the cause of death
---
Associated Press
GUILDERLAND, N.Y. — Authorities say four people found slain inside their New York home included two adults in their 30s and two boys, ages 7 and 10.
Officials said during a Thursday news conference in Guilderland that they've identified the bodies found Wednesday afternoon. Officials say the adults were a 37-year-old man and a 39-year-old woman.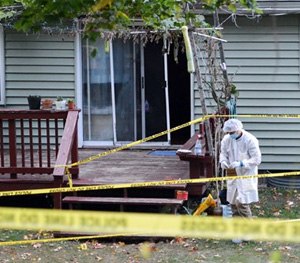 Police aren't saying how the four were related. The victims' names are being withheld while relatives are notified. Officials say the four were of Chinese descent.
Authorities aren't saying how the four were killed. They say autopsies being conducted Thursday will determine the cause of death.
The home where the bodies were found is in a busy residential and commercial stretch of road just west of Albany.
Copyright 2014 The Associated Press