NJ man arrested in brazen $1.7M casino heist
Police say a man used inside knowledge to snatch bags full of cash from an armored truck outside an Atlantic City casino
---
By Clayton Guse
New York Daily News
ATLANTIC CITY — A Newark man has been charged with orchestrating a brazen $1.7 million Atlantic City casino heist that ripped off his ex-employer.
Dante McCluney, 35, used inside knowledge from his time working at the Brooklyn-based Rapid Armored Corporation to snatch bags full of cash from an armored truck outside Bally's Casino just after noon on Nov. 5, prosecutors said Tuesday.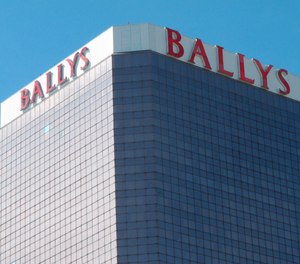 McCluney was helped by two accomplices, and prosecutors said the trio took off in a gray Hyundia sedan, thinking they'd pulled off the caper of the century.
"This was a brazen burglary of an armored car on a public street in broad daylight," said Atlantic County Prosecutor Damon Tyner. "Out of all the crimes I've seen committed in Atlantic County during my tenure, this incident harkened back to something out of the 1930s."
But investigators quickly caught up with McCluney thanks to what Tyner called "old fashioned detective work."
Police found McCluney on surveillance footage on the Atlantic City boardwalk just prior to the heist. Two of his ex-coworkers confirmed his identity.
It turned out McCluney previously picked up cash from ATMs for Rapid Armored Corporation along a route that included Bally's. Prosecutors said he was familiar with the route's schedule.
McCluney was charged with theft, burglary and conspiracy to commit theft and is being held in Atlantic County Justice Facility.
Police are still investigating the whereabouts of his two accomplices.
(c)2020 New York Daily News
McClatchy-Tribune News Service