Virtual run to honor fallen K-9s
The event will take place on September 1, which is National Police K-9 Day
---
By Nancy Perry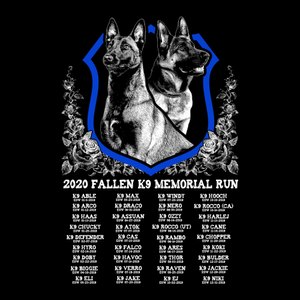 In honor of fallen K-9s, nonprofit organization K9s United is launching a Virtual Run on September 1, which is National Police K-9 Day.   
The event provides an opportunity from people anywhere in the country to participate and memorialize the 2019 fallen law enforcement K9s, while honoring and supporting the K-9s serving communities every day.
To participate, register online, choose your distance and join in on the day of the run. A $35 fee includes registration, -t-shirt, processing costs and shipping.
After participating, post the run distance of your choice, your finish time, and videos and photos of you or your group participating. Tag K9s United on Facebook and Instagram when posting, and hashtag your pics and videos with #2020FallenK9MemorialRun. There will be numerous giveaways based on the posts and a video created of all the photos submitted.
Learn more about how K9s United is providing much-needed equipment and training for law enforcement's unsung heroes.