Wis. PD ends credit checks for potential applicants, cites diversity concerns
"Given the lack of actionable information, the cost of the reports, and the possibility of missing a great candidate, we chose to request the change," Capt. Tim Patton said
---
By Ashley Silver
Police1
MADISON, Wis. — Madison's Police and Fire Commission recently took a step to remove an "unintentional barrier for potential applicants" at the Madison Police Department by withdrawing credit checks from the hiring process.
Madison Police Capt. Tim Patton wrote in a Dec. 7 memo to the commission that "employers routinely utilize credit reports as an indicator of how candidates handle responsibilities and the extent to which they may be in financial distress."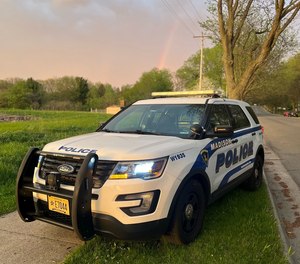 However, the credit check information gathered is "not being used in any meaningful way," according to Patton. He also specified in the memo that the checks could create an "unintentional barrier for potential applicants," with special emphasis on candidates from different ethnic backgrounds and women.
"Per our research, multicultural populations have disproportionately lower credit scores due to discriminatory practices that are rooted in systems of institutionalized racism," Patton said. "While some might argue that people need to just 'work hard' and be responsible, many people of color struggle in part due to disproportionate incomes and opportunities. The impact of credit checks therefore, potentially present a disparate negative impact on multicultural candidates."
According to Madison.com, Patton mentioned that the move to end the credit checks also stemmed from a conference put on by 30x30 – a national effort to increase the percentage of female law enforcement officers to 30% by 2030.
With a commissioned workforce that is already about 29% female and the department having a history of being a more diverse group than other law enforcement agencies, Madison technically already meets various diversity goals, according to the department's 2021 annual report.
However, the department wants to continue to further enhance its efforts through changes like the credit check removal. "In our analysis, given the lack of actionable information, the cost of running the reports, and the possibility that we may miss the opportunity to meet a great candidate, we chose to request the change to the PFC's process," Patton said.