Md. courts to reconsider decision to remove officer names from online database
The decision to remove names of LEOs from the state's searchable public online court database was made in response to safety concerns raised by police
---
By Tim Prudente
The Baltimore Sun
BALTIMORE — After an outcry by attorneys, transparency advocates and journalists, Maryland courts officials said they would reconsider their decision to remove the names of police officers and other law enforcement authorities from the state's searchable public online court database.
Maryland Court of Appeals officials announced an emergency meeting Tuesday afternoon in Annapolis to reconsider the decision.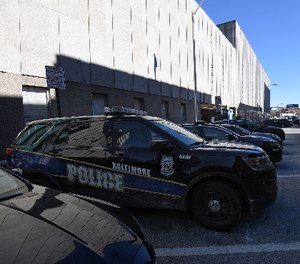 The names of police officers were erased from the database last week after a decision last June by the courts' committee on rules and procedures. Court officials said their decision was made in response to safety concerns raised by police.
But police in Anne Arundel County, who lobbied for the change, said the courts' decision went too far. They only wanted officers' first names replaced by an initial, said Lt. Ryan Frashure, the department spokesman.
Maryland State Police and the Baltimore Police Department also said the decision went too far.
Police in Anne Arundel County began lobbying for a change in how officers' names were displayed about three years ago. Previously, they said, an officer's first initial and last name appeared in arrests listed online. But something changed in the database to include an officer's entire first name. They worried criminals might be able to use full names from the Case Search database as a clue to locate where an officer lives. That hasn't happened during the past two years when the full names were listed, but they called the measure precautionary.
The names were erased last week, raising concerns from defense attorneys, public officials and media advocates. The Case Search database proved instrumental to defense attorneys and journalists during the recent police corruption scandal of Baltimore's Gun Trace Task force. The database allowed users to uncover past arrests by the officers.
In response to the change, Baltimore state's attorney candidate Thiru Vignarajah posted a database online over the weekend that included officers' names. Defense attorney Ivan Bates, another candidate, announced a press conference for Monday afternoon to call for the names to be restored.
Court officials said members of the public will have an opportunity to address officials on the changes during the meeting Tuesday. The meeting is scheduled for 2 p.m. in the fourth floor conference room of the The Robert C. Murphy Courts of Appeal Building, 361 Rowe Blvd., Annapolis.
©2018 The Baltimore Sun
McClatchy-Tribune News Service