The Fourth Circuit speaks: Failure to knock, announce and warn results in negative ruling in police shooting
This case focused not only on the significant threat of danger faced by officers at the moment they resort to lethal force, but also on officer conduct directly leading up to the shooting
---
At 3 pm on April 16, 2015, Myrtle Beach, South Carolina, police officers arrived at the home of Julian Betton to execute a search warrant for marijuana.
The warrant authorized entry using a standard "knock and announce" procedure that requires officers to knock and announce their identity and purpose, then wait a reasonable time before resorting to forcible entry.
The officers arrived in three unmarked cars with flashing lights but no sirens. They were dressed in plainclothes and ballistic vests with the word "police" appearing in small letters on the vests. One officer wore a mask, which covered half his face.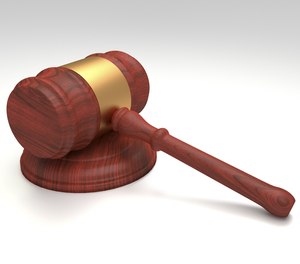 The officers rushed to the front door of the target residence, which had all the front window shades drawn. Without knocking and announcing, an officer used a battering ram to force open the front door.
Betton, the homeowner, was in the back of the house when he heard the noise at the front door. He entered the living room with a .45 caliber handgun at his side. At the same time, three officers entered the living room armed with rifles. The officers, including defendant David Belue, fired 29 shots at Betton, hitting him nine times.
No warning to drop the gun or be shot was given by the police to Betton before firing was initiated. Betton survived but was permanently paralyzed. The subsequent search of the residence uncovered 220 grams of marijuana
Officer Belue initially claimed that the officers knocked and announced their presence and waited a reasonable time before resorting to forcible entrance. However, video cameras connected to the house and testimony from another officer contradicted his claim. Belue also claimed that Betton raised his pistol and fired the first shot before the officers fired back. Once again, this claim was discredited when ballistic testing disclosed that Betton's weapon was not fired.
Betton was initially charged with pointing a weapon at law enforcement officers but the South Carolina Attorney General's Office dismissed the charge. Betton sued the involved officers, including Belue and the City of Myrtle Beach pursuant to 42 U.S.C. §1983 for violating his Fourth Amendment rights. The Federal District Court ruled in Betton's favor regarding his Fourth Amendment violation allegation against Officer Belue and rejected Belue's assertion of qualified immunity. [1] The United States Court of Appeals for the Fourth Circuit affirmed. [2]
Officer Belue argued that he did not use excessive force and was entitled to qualified immunity because Betton posed a serious threat by drawing his pistol and claimed that it was irrelevant that Betton was unaware that it was police officers that had entered his home. The Fourth Circuit rejected Belue's claims for the following reasons:
The court stated that it must assess the facts involved in police shootings not only for the danger the officer faced at the moment deadly force is used but also for what occurred immediately before the actual shooting.
The court stated that an officer does not have an unfettered authority to shoot based solely upon a suspect's mere possession of a firearm.
The court determined that Belue shot Betton while Betton was holding his firearm at his side. [3]
The court placed significant emphasis on facts that occurred just before the shooting and was very critical of the failure of officers to knock and announce their identity and purpose and their failure to wait a reasonable time before forcing entry.
The court was also extremely critical of the police failure to warn Betton that he would be shot if he did not drop his firearm.
The court explained, "Betton could not have known that members of law enforcement caused the noise that he heard … because [they] failed to announce their presence at any time before firing their weapons." Moreover, "neither Officer Belue nor the other officers … issued any commands [warnings] after entering Betton's residence and observing him holding a gun."
Significantly, the court observed that "If Officer Belue or another officer had identified themselves as members of law enforcement, Officer Belue reasonably may have believed that Betton's presence while holding a firearm posed a deadly threat." Moreover, "had Betton disobeyed a command … to drop his weapon … Belue reasonably may have feared for his safety upon observing Betton holding a gun at his side."
Lessons learned
This case represents at least the third Federal Circuit Court of Appeals that has very recently issued opinions that focus not only on the significant threat of danger faced by officers at the moment they resort to lethal force but also on officer conduct directly leading up to the shooting.
The Fourth Circuit now clearly joins the Ninth and Tenth Circuits in evaluating police conduct directly connected to a shooting that arguably created or caused the necessity for the shooting. [4]
Officers in these circuits and others across the country must be aware of the significance of conduct that when viewed later by persons not in the arena (i.e., judges, juries, prosecutors and police administrators) may be construed as major causes of the shooting that followed.
Serving warrants without knocking and announcing; wearing clothing that doesn't clearly show that officers are the "police"; and failing to give clear warning that a suspect will be shot if they fail to drop a weapon, if feasible to do so, are just some examples of officer conduct that can lend fuel to the claim that officer conduct created the need for lethal force.
Officers must be wise and refuse to give ammunition to their adversaries who are legion in these troubled times.
In officer-involved shooting matters, officer credibility is paramount. Officers who make material alleged fact-based statements that are contradicted by video and forensic evidence are well on their way to losing when the trial jury learns of the contradictions.
References
1. The suit against defendants other than Officer Belue was dismissed due to out of court settlements. The suit against the City was allowed to continue by the District Court based upon Betton's allegation that the Myrtle Beach Police Department maintained a widespread custom of executing search warrants without knocking and announcing before resorting to forcible entry. The City did not appeal that ruling. Officer Belue's case was returned to the lower court for trial.
2. Betton v. Belue; The City of Myrtle Beach, (No. 18-1974) (4th Cir. 2019).
3. Belue claimed that Betton's gun was being raised when Belue fired but the court stated that because this amounts to a material fact dispute it must accept Betton's view of the facts at this stage of the proceedings. It is the responsibility of the jury to determine which set of disputed facts is credible.
4. See Nehad v. Browder, (No.18-55035) (9th Cir. 2019); Mendez v. County of Los Angeles, 897 F.3d 1067 (9th Cir. 2018); and Ceballos v. Husk; City of Thornton, (No.17-1216) (10th Cir. 2019).