Melissa Stone on the benefits of embedding social workers in police departments
Many police agencies have seen the benefits of having social workers on staff to increase law enforcement effectiveness when dealing with subjects experiencing mental illness
---
Download this week's episode on Apple Podcasts, Amazon Music, Stitcher, Spotify or via RSS feed.
Many law enforcement agencies have seen the benefits of having social workers in police departments as social workers can increase law enforcement effectiveness when dealing with subjects experiencing mental illness. The Bloomington (Indiana) Police Department began an embedded police social worker program in 2019. Funded by the department budget, the program started with one social worker and has grown to three full-time social workers.
In this episode of the Policing Matters podcast, host Jim Dudley speaks with Bloomington PD senior social worker Melissa Stone, MSW, LSW, about the benefits a fully embedded social worker model offers for both the community and law enforcement officers. 
Top quotes from this episode
It was a big learning curve for everybody – officers and myself – about what do the logistics actually look like when we are on scene together. Do you start? Do I start? When do I back up? I think because they know me now and I know them we have a better understanding about what it looks like on scene."
Officers are some of the best de-escalators I have ever seen. I spend time explaining that to our community partners as people don't see it and I think they should. This isn't quite what is portrayed."
The stuff officers are seeing every day, all of those things can really affect the way you are as a person and the way you interact with other people. I have never seen such a traumatic job."  
Additional resources on this topic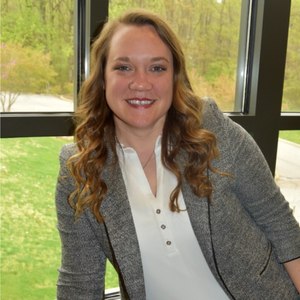 About our guest
Melissa Stone is currently the first Police Social Worker of the Bloomington Police Department. She received her Master of Social Work degree from the University of Southern Indiana in 2014. She is a licensed social worker (LSW) with a background of working with adults with serious mental illness in residential and home-based settings, providing case management, individual counseling, and group counseling.  Melissa has experience with work-release and prison populations as well, and she most recently worked with college students who had experienced sexual violence.
Melissa began her role at Bloomington Police Department in March 2019 and has developed a program that opens access to treatment for community members, supports internal personnel, and expands community collaborations.
Connect with MELISSA STONE
About our sponsor
This episode of the Policing Matters Podcast is brought to you by Lexipol, the experts in policy, training, wellness support and grants assistance for first responders and government leaders. To learn more, visit lexipol.com.
RATE AND REVIEW THE POLICING MATTERS PODCAST
Enjoying the show? Please take a moment to rate and review us on Apple Podcasts. Contact the Policing Matters team at policingmatters@police1.com to share ideas, suggestions and feedback.