Watch: 35th Candlelight Vigil honors 556 fallen LEOs during National Police Week
Law enforcement officers, family members and supporters gather each year to honor and remember those who made the ultimate sacrifice
---
By Police1 Staff
WASHINGTON — Thousands gathered at the National Mall in Washington, D.C. on Saturday, May 13 to honor 556 fallen law enforcement officers during the 35th Candlelight Vigil.
The vigil, which is held annually during National Police Week by the National Law Enforcement Officers Memorial Fund (NLEOMF), honored the officers by engraving their names on the walls of the National Law Enforcement Officers Memorial. 
Law enforcement officers, family members and supporters gather each year to honor and remember those who made the ultimate sacrifice. This year's fallen officers, along with those who have fallen over years past, were mourned and remembered. 
Here are scenes from the vigil documented on Twitter from police departments.
Honoring all fallen police officers at the Candlelight Vigil tonight during Police Week in Washington DC. Difficult to hear Grand Prairie Police Officer Brandon Tsai's name read. pic.twitter.com/VShXV1oW8J

— Daniel Scesney (@ChiefScesney) May 14, 2023
In HONOR of our fallen. This year hundreds of names will be engraved on the walls of the National Law Enforcement Officers Memorial in Washington, DC. This year marks the 35th Annual Candlelight Vigil in Washington, DC. #honoringthememory pic.twitter.com/GyU0xpKBR1

— Border Patrol Foundation (@BorderPatrolFND) May 13, 2023
Thousands of law enforcement officers from around the U.S. are gathering on the National Mall tonight for the annual @NLEOMF Candlelight Vigil. The names of more than 550 officers who died in the line of duty are being added to the memorial this year. pic.twitter.com/lu2IX1BgZH

— Mike Balsamo (@MikeBalsamo1) May 13, 2023
.@CBP stands in solidarity with our law enforcement community as we participated in the 35th Annual Candlelight Vigil during National Police Week. We honor and remember those who made the ultimate sacrifice while serving and protecting our communities. #NPW2023 #CandlelightVigil pic.twitter.com/HcVEBWUukf

— OFO Executive Asst. Commissioner Pete Flores (@OFOEAC) May 15, 2023
Five of your GPD officers are in our Nations capital this week for National Police Week. We will share photos of their experiences as they help guide families of fallen officers through D.C. and to the services. Last night was the annual candlelight vigil on the National mall. pic.twitter.com/eN53rLowVy

— Greenfield Police Department (@GreenfieldIN_PD) May 14, 2023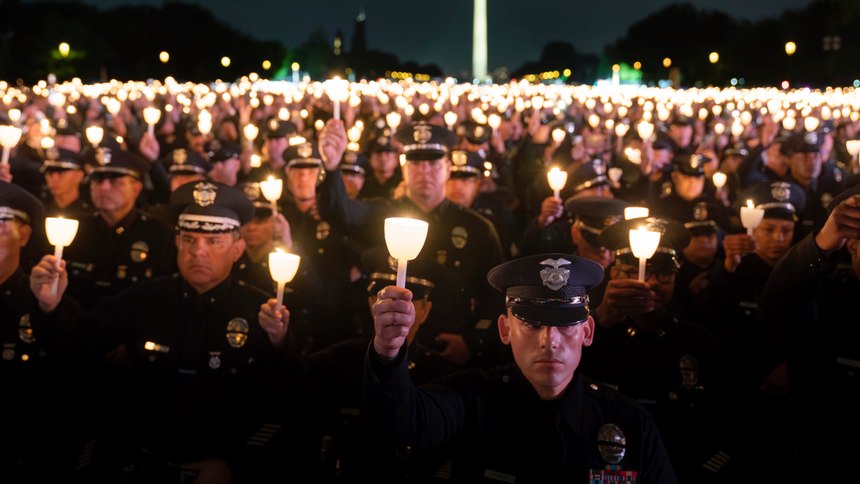 LEOs hold candles during the 35th Annual Candlelight Vigil to honor the officers who lost their lives in 2022, during the National Police Week at the National Mall in Washington, late Saturday, May 13, 2023. (AP Photo/Jose Luis Magana)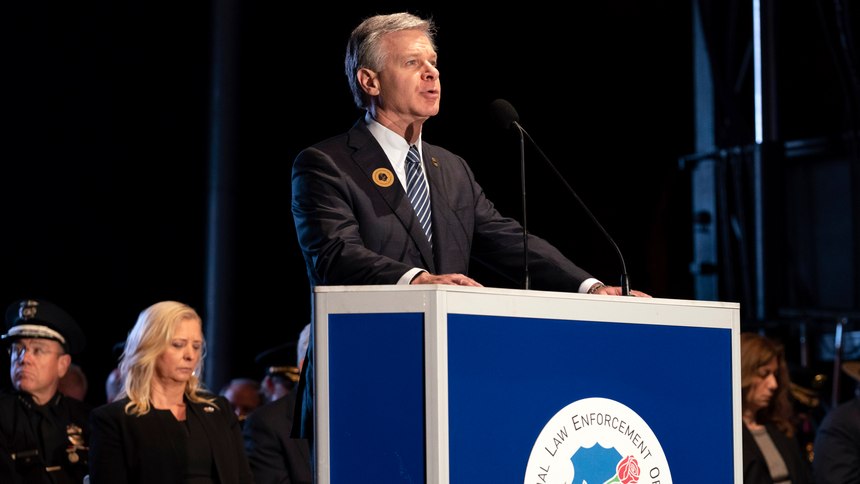 FBI Director Christopher Wray speaks during the 35th Annual Candlelight Vigil. (AP Photo/Jose Luis Magana)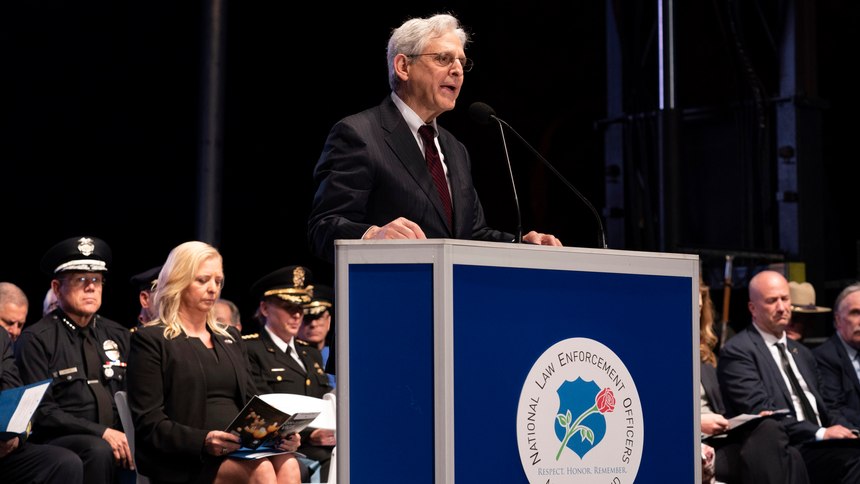 Attorney General Merrick Garland speaks during the 35th Annual Candlelight Vigil. (AP Photo/Jose Luis Magana)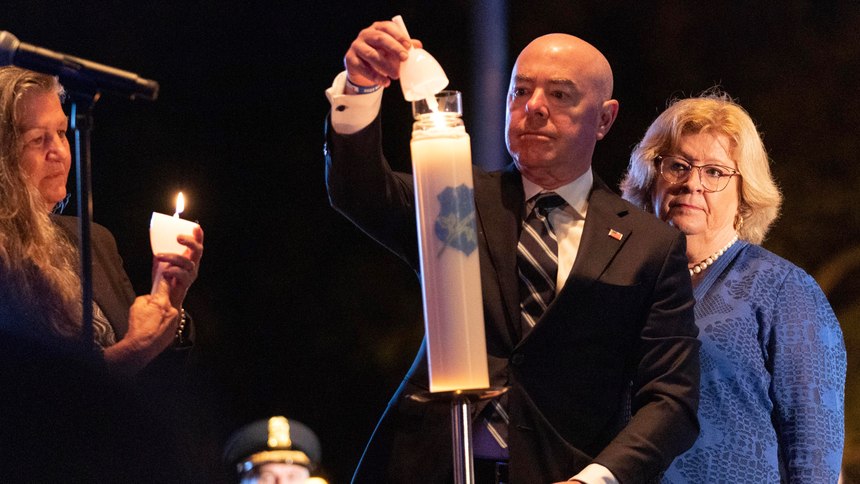 Secretary of Homeland Security Alejandro Mayorkas lights a candle during the 35th Annual Candlelight Vigil. (AP Photo/Jose Luis Magana)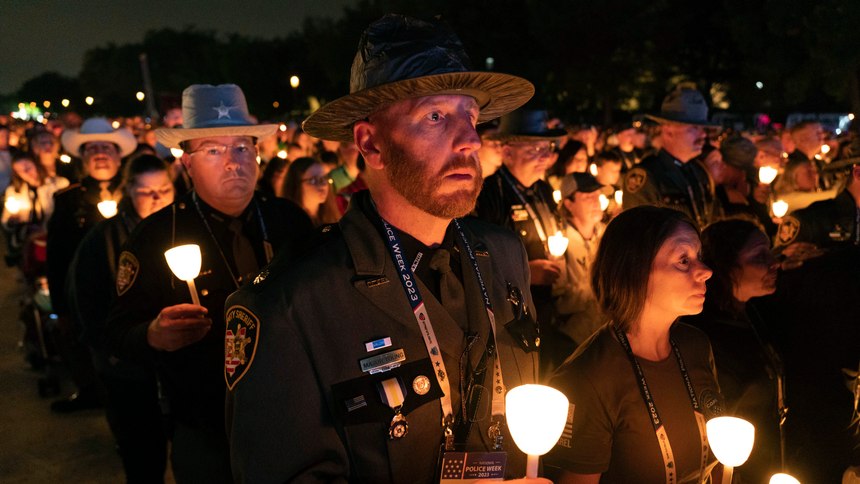 Law enforcement personnel hold candles during the 35th Annual Candlelight Vigil. (AP Photo/Jose Luis Magana)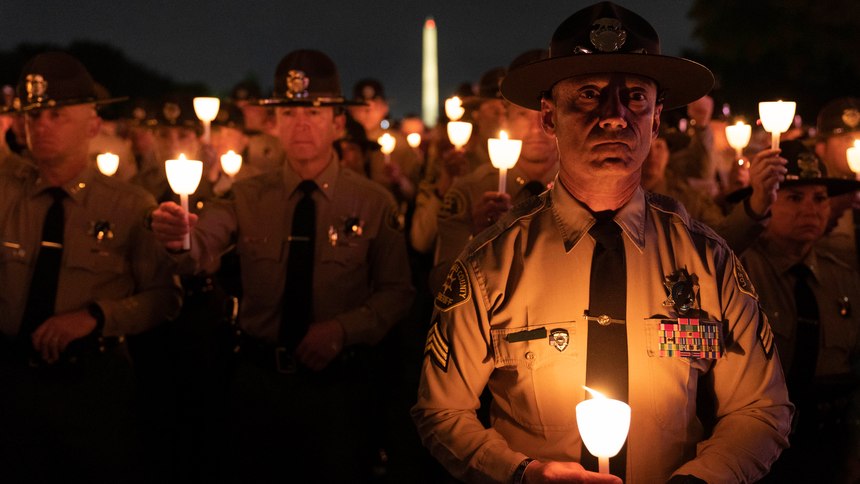 Law enforcement personnel hold candles during the 35th Annual Candlelight Vigil. (AP Photo/Jose Luis Magana)