Ala. deputy fatally shot, 2nd wounded in exchange
Both deputies were transported to USA Medical Center in Mobile, where Deputy Scott Ward was pronounced dead
Duty Death: Scott Ward - [Baldwin County, Alabama]
---
Associated Press
FAIRHOPE, Ala. — An Alabama deputy sheriff was fatally shot and another deputy was critically wounded Friday during a confrontation with a man they were checking on, who was also killed, authorities said.
The Baldwin County Sheriff's Office said the deputies were responding to a call at about 4 p.m. CST Friday expressing concern about the welfare of Michael Jansen of the Fairhope area, about 20 miles southeast of Mobile. Authorities said in a news release that deputies encountered Jansen at his mobile home and "were engaged in an officer involved shooting" when they were both shot.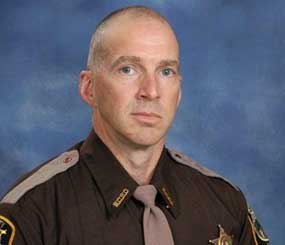 Both deputies were transported to USA Medical Center in Mobile, where Deputy Scott Ward  was pronounced dead. The second deputy, whose name had not been released early Saturday, was in critical condition.
Authorities said Jansen, who was believed to be in his 50s, "was also shot during the exchange and he was pronounced dead at the scene."
Investigator Eric Winberg told The Associated Press that authorities were sorting out what happened and not immediately releasing further details.
The county's Major Crimes Task Force was investigating the shooting.
Copyright 2012 Associated Press
Copyright Associated Press. All rights reserved. This material may not be published, broadcast, rewritten, or redistributed.