Ariz. LEO killed responding to 'armed and erratic driver'
The Tohono O'odham Nation police officer was identified as Officer Bryan Brown
Duty Death: Bryan Brown - [Tohono O'odham Nation, Arizona]
End of Service: 08/27/2020
---
By Carol Ann Alaimo
The Arizona Daily Star, Tucson
PIMA COUNTY, Ariz. — A Tohono O'odham Nation police officer responding to a report about an armed and erratic driver was killed Thursday in an incident near a tribal casino about two hours west of Tucson, authorities said.
The officer died near the Desert Diamond Casino in Why, a news release from the FBI said. Gov. Doug Ducey identified the officer as Officer Bryan Brown and said flags at state buildings in Arizona would be flown at half- staff Friday.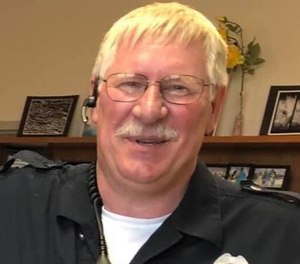 A statement from the tribe said officers were responding to a report of a public disturbance "by an armed and erratic driver" and that one officer suffered a serious injury attempting to arrest the person.
Brown was airlifted to a hospital in Phoenix, where he was pronounced dead, the statement said.
"This morning, the Tohono O'odham Police Department tragically lost one of its officers during the arrest of an individual," the statement read.
Why, a community of less than 200 people 30 miles north of the Mexico border, is about 120 miles west of Tucson on Arizona 86.
Tohono O'odham police would not comment and referred calls to the tribe's public-relations person, who referred calls to the FBI, which investigates serious crimes on tribal lands.
The FBI said a suspect was in custody and was taken to a hospital to treat his injuries.
The U.S. Border Patrol Tucson Sector said its agents helped Tohono O'odham police capture a male subject in Why around 9 a.m.
"The subject was placed into custody by USBP agents after he attempted to flee the area," the agency said in an email.
"This is a sad day for the Tohono O'odham Nation, and our hearts go out to the family and friends of this fine officer who gave his life in the line of duty," said Tohono O'odham Nation Chairman Ned Norris Jr. "Please keep them in your thoughts and prayers."
©2020 The Arizona Daily Star (Tucson, Ariz.)
McClatchy-Tribune News Service