Calif. motorcycle officer killed in collision
28-year-old Officer Jordan Corder was thrown from his motorcycle after striking another driver
Duty Death: Jordan Corder - [Covina, California]
End of Service: 09/30/2014
---
By Police1 Staff
COVINA, Calif. — A motorcycle officer died Tuesday after colliding with another vehicle.
KTLA reports 28-year-old Officer Jordan Corder was thrown from his motorcycle after striking another driver.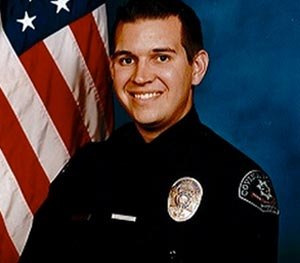 Both Corder and the other driver, a 75-year-old woman, were transported to a hospital, where Officer Corder was pronounced dead, the Los Angeles Times reported.
Witnesses on the scene told KTLA that Corder was pursuing another motorcyclist through a red light when the fatal crash occurred.
Police are investigating the incident. Corder had served with the Covina Police Department for five years.