Ill. police chief dies after single-vehicle crash
Hampton Police Chief Terry Engle suffered life-threatening injuries when his patrol vehicle left the road Saturday night and struck a tree
Duty Death: Terry Engle - [Hampton, Illinois]
End of Service: 04/11/2020
---
Linda Cook
Quad City Times
HAMPTON, Ill. — Hampton Police Chief Terry Engle died after a single-vehicle crash Saturday night.
It happened at 6:44 p.m. Saturday on Illinois Route 84 northbound at 180th Street North in Rock Island County.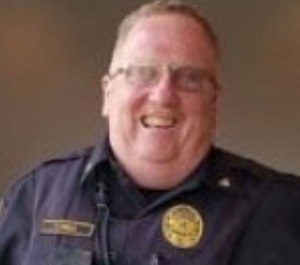 According to a release from Illinois State Police, the 57-year-old driver of a 2016 white Ford "for unknown reasons" veered off the roadway, striking a tree on the left side of the road.
Engle was transported to a hospital with what were described as "life-threatening injuries."
The crash remains under investigation.
Engle was later identified in Quad-City area police department Facebook tributes late Saturday and throughout Sunday.
"Rest in peace Chief Terry Engle, Hampton PD," read a post from the Sherrard Police Department.
Engle had resigned in 2018 after he accepted a position as a security officer at the Quad City International Airport, Moline, and then was rehired as chief in October.
According to his resume, he served as a police officer at BlackHawk College for nearly 35 years. He began as a part-time patrolman and worked his way up to lieutenant.
He earned an associate degree in law enforcement at Black Hawk, and graduated from Orion High School.
Engle received the International Association of Campus Law Enforcement Administrators 2000 IACLEA Award for Valor with Sgt. Don Boysen, and officer Bob Johnson of Black Hawk College in Moline.
On the morning of Oct. 29, 1999, a student came to the campus to meet with his estranged girlfriend,who had filed an order of protection against him.
Because they both were Black Hawk students, the order did not prohibit him from coming on campus. It did prohibit him from coming within 200 feet of her while on campus.
When she saw his car in the parking lot, she called campus police. Boysen responded to the call. He met her, and planned to escort her to her car. He notified Engle and Johnson to look for the suspect.
They found and stopped the suspect, and explained the order of protection.
The man told officers he was on campus to meet with an instructor. The officers convinced the man to leave campus and return after his former girlfriend had left.
When he was driving out of the lot, the man saw the woman and her mother, who had come to pick up her daughter after class, walk out of a building with Boysen.
The man, who had been driving out of the lot, turned his car around and drove toward his ex-girlfriend and her mother. He stopped and got out, shouting at the young woman she had ruined his life.
Boysen walked toward the man to keep him from moving toward his ex-girlfriend, and then the man retrieved a shotgun from the back seat of his car.
He pointed the gun at Boysen and began yelling again at the young woman. Boysen drew his weapon and told the man to drop the gun.
Engle and Johnson also pulled their weapons and flanked Boysen. The man then swung the shotgun around and pointed it at his ex-girlfriend and her mother.
Boysen placed himself directly between the suspect and his ex-girlfriend, and continued to shout at the suspect to distract him long enough for Engle to remove the two women from the scene.
The young man then pointed the shotgun at himself, and started backing away from the officers. He took up a position between two rows of parked cars.
Johnson continued to provide cover for Boysen, while Engle cleared students from the parking lot and called Moline police for help.
Boysen continued to talk with man for the next 20 to 25 minutes. Moline police negotiators eventually began talking with the suspect who, about 90 minutes later, killed himself.
McClatchy-Tribune News Service