La. deputy marshal shot, killed while serving warrant
Deputy Marshal Barry Giglio served with the Ville Platte Marshal's Office for 10 years and previously served with the Evangeline Parish Sheriff's Office for 15 years
Duty Death: Barry Giglio - [Ville Platte, Louisiana]
End of Service: 07/31/2023
---
Associated Press
VILLE PLATTE, La. — A deputy marshal and another man were killed and a woman was critically wounded in a shooting during a drug investigation in southern Louisiana, authorities said Tuesday.
Ville Platte Deputy Marshal Barry Giglio died at the scene around 8:30 p.m. Monday, authorities said.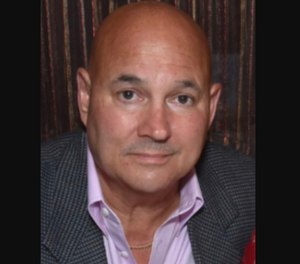 Giglio was shot while helping members of the Evangeline Parish Sheriff's Office serve a search warrant in a home where drug activity was suspected, Louisiana State Police said.
A man and a woman in the home also were struck by gunfire and taken to hospitals, where the man died, authorities said.
One person was arrested but authorities didn't immediately release the names of the suspect and the other victims or other details of the shooting.
"This tragedy is yet another reminder of the sacrifices men and women in law enforcement make each and every day when they put on their uniform and badge, not knowing if they'll come home to their families at the end of each day," Ville Platte Mayor Ryan Leday Williams said. "Deputy Marshall Giglio's ultimate sacrifice in service of his community will never be forgotten."
Giglio had served with the Ville Platte Marshal's Office for 10 years and previously served with the Evangeline Parish Sheriff's Office for 15 years, according to Officer Down Memorial Page.