Mo. police officer struck by patrol car dies
Sgt. Herschel Turner was a 22-year veteran of law enforcement
Duty Death: Herschel Turner - [Moline Acres, Missouri]
End of Service: 12/05/2020
---
St. Louis Post-Dispatch
MOLINE ACRES — A Moline Acres police officer died Saturday after he was struck earlier during a traffic stop by a patrol car from another police department.
A Moline Acres police officer confirmed Saturday evening that the officer had died but declined to give any other details. Moline Acres police Chief Col. Gregory Moore told KTVI-TV ( Channel 2) that the officer was struck by a Bellefontaine Neighbors patrol car that had arrived at the scene to assist in the traffic stop early Saturday morning.
The incident occurred near Chambers Road and Lance Avenue. Moore said officers stopped the vehicle because it was reported stolen.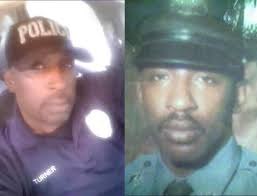 The Pagedale and Edmundson police departments in separate Facebook posts Saturday identified the officer who died as Sgt. Herschel Turner. A Missouri State Highway Patrol report on the crash listed the victim as Turner, 54. The report said that Turner died just after 4 p.m.; the accident happened about 12:30 a.m. Saturday.
Turner previously worked for Pagedale police.
The BackStoppers Inc., a local nonprofit that supports families of first-responders who have died on duty, said in a statement that Turner was married and the father of three daughters.
Turner was a 22-year law enforcement veteran, according to BackStoppers.
"The dedication to service and protection from Sgt. Herschel Turner will never be forgotten," BackStoppers Executive Director Ron Battelle said in the statement. "He will be honored and remembered always."
(c)2020 the St. Louis Post-Dispatch
McClatchy-Tribune News Service