Okla. police captain dies of injuries from on-duty fall
Capt. John Randolph was working in his role as an SRO during a high school football game when he tripped on debris and fell onto a wood pile
Duty Death: John Randolph - [Ringling, Oklahoma]
End of Service: 09/25/2023
---
By Joanna Putman
Police1
RINGLING, Okla. — A Ringling Police Department officer died Sept. 25 following an accident in the line of duty, KXII reports.
Captain John Randolph, 59, was working as an SRO at a high school football game when he tripped on debris and fell forward onto a wood pile. He was transported to a nearby hospital and ultimately airlifted to a Texas hospital, where he died from internal injuries three days later, according to the Officer Down Memorial Page.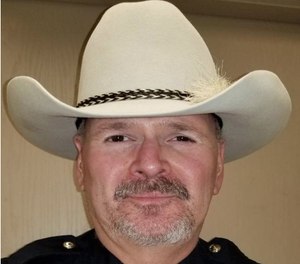 Randolph began his law enforcement career in 1993 and served in the Ardmore Police Department for 22 years. He ran for Carter County Sheriff in 2020 before coming out of retirement to become Ringling's police captain and an SRO, according to the report.
"Everybody that I talked to at the school loved him, the kids loved him. And he could talk to kids, he had a way of talking to kids and getting on their level, and he could make them understand. The faculty at the school – they absolutely adored him. He is definitely going to be missed," Ringling Chief of Police Brian Huckabee said.
Officials say an escort will accompany Randolph's body back home to Oklahoma.
"Myself and the department and several other agencies across Texas and Oklahoma, we're going to go down to Texas and bring him back home," Huckabee said.
Randolph is survived by his wife, two children, parents and brother.