Texas officer suffers fatal heart attack after helping inmate
Officer Robert E. Ransom was attempting to help an inmate with a medical emergency when he suffered a fatal heart attack
Duty Death: Robert E. Ransom - [Gregg County, Texas]
End of Service: 09/30/2016
---
By Police1 Staff
GREGG COUNTY, Texas — A correctional officer serving in the Marvin A. Smith Criminal Justice Facility suffered a fatal heart attack while helping an inmate. 
KLTV reported 62-year-old Robert Ransom was about to end his shift when an inmate became ill and he responded to help.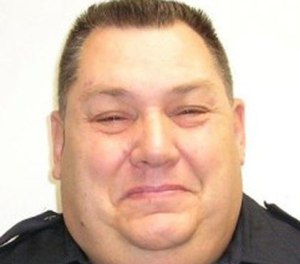 "It became apparent they needed the AED, and Officer Ransom went and retrieved it," Gregg County Sheriff Maxey Cerliano told the station.
But in the process of helping the inmate, who was revived and returned to the jail, Ransom suffered a fatal heart attack.
"Officer Ransom was not able to be revived. He did what had to be done, but he did his job every day. His actions last night assisted in getting the inmate who was having a medical problem to the hospital," Cerliano said.
According to the station, Ransom began his career in law enforcement in 1980 as a deputy sheriff for the Porter County Sheriff's Office in Valparaiso, Indiana. Ransom was with the Gregg County Sheriff's Department for 11 years.