Wash. deputy dies of medical emergency while on patrol
Deputy Daryl Shuey was a 26-year veteran of the agency
Duty Death: Daryl Shuey - [Pierce County, Washington]
End of Service: 11/10/2020
---
By Stacia Glenn
The News Tribune (Tacoma, Wash.)
PIERCE COUNTY, Wash. — A Pierce County sheriff's deputy died of a medical emergency Tuesday morning while on patrol in the Parkland- Spanaway area.
Daryl Shuey, 57, had been on shift a short time before he died.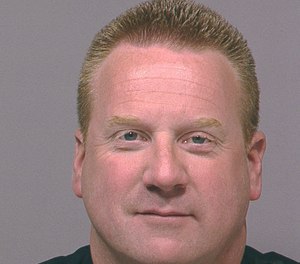 A passerby called 911 about 6:15 a.m. to report an unresponsive deputy in a parking lot in the 14900 block of Pacific Avenue South.
Medics and deputies hurried to the scene and attempted CPR before taking Shuey to a nearby hospital.
He died shortly after 7 a.m. of an apparent medical emergency, according to the Sheriff's Department.
Shuey joined the department in 1994.
He was "a proud husband and father, and a beloved member of our department," the department said in a news release. "We are asking all of you to keep Daryl, his family and our deputies in your hearts today as we grieve his sudden passing."
Sheriff Brent Bomkamp and a chaplain is with Shuey's family, and chaplains are available for deputies.
(c)2020 The News Tribune (Tacoma, Wash.)
McClatchy-Tribune News Service