2 cops suspended for prank, third may be fired
A third officer violated the department's code of ethics, used his position as a police officer to get information, lied to the department's internal affairs
---
By Police1 Staff
SOUTH BEND, Ind. — An interim chief is asking for an officer to be fired after he allegedly interfered with an internal investigation stemming from a prank by two other officers.
The probe was launched after it emerged that two officers who frequented a  7-11 during their shift would often pay the cashier for completing tasks they had assigned, like eating a spoonful of cinnamon or a large amount of saltine crackers.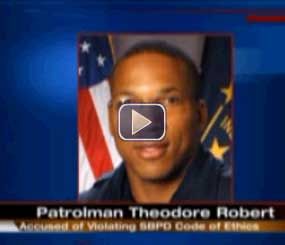 After an internal investigation, interim Police Chief Hurley suspended the officers, Eric Mentz for one day and Aaron Knepper for two for pulling the prank, according to WSBT.
A third officer — Theo Robert — allegedly returned to the gas station twice after the investigation began, asking for surveillance footage to be released.
In Robert's effort to contact the manager of that 7-11, he violated the department's code of ethics, used his position as a police officer to get information, lied to the department's internal affairs officer and publicly criticized the department, according to the article.
The incident happened last summer, but details have only just emerged.
Hurley recommended Robert's termination because of his history on the department. He served a 30-day suspension after a July 2010 incident when he punched an inmate at the St. Joseph County jail.