Mass. cops hospitalized after suspect throws heroin
The suspect threw an open bag of heroin in the faces of the officers as he was being booked
---
By Police1 Staff
FALMOUTH, Mass. — Two officers were hospitalized Friday after a suspect being booked on drug charges threw an open bag of heroin at them. 
According to WJBD radio, officers were searching Russell Pena's vehicle on suspicion of distributing heroin and cocaine. They discovered marijuana, cocaine and $1450 in cash on Pena and passenger Michael Lopes.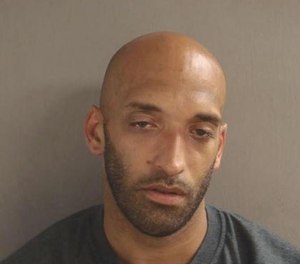 Police told the station Pena struggled during booking and began to fight officers. 
"During this struggle he was able to remove a bag of narcotics believed to be heroin from his pants in the area of his genitals," Falmouth Police said in a statement. "Pena then tore the bag apart and dispersed the drugs in the air purposely toward and onto the police officers."
Both officers and Pena were taken to a local hospital where they were treated for exposure to narcotics.