Ex-con pleads guilty to charges in 2015 killing of Tenn. cop
Tremaine Wilbourn initially pleaded not guilty in 2015, but changed his plea under a deal that allows him to avoid trial
---
By Adrian Sainz 
Associated Press
MEMPHIS, Tenn. — An ex-convict pleaded guilty Friday to federal carjacking and ammunition charges in connection with the fatal shooting of a Tennessee police officer.
Tremaine Wilbourn had pleaded not guilty to charges filed in December 2015 in the killing of Memphis Police Officer Sean Bolton. Authorities said Tremaine Wilbourn shot Bolton several times in August 2015 while Bolton was attempting to detain him.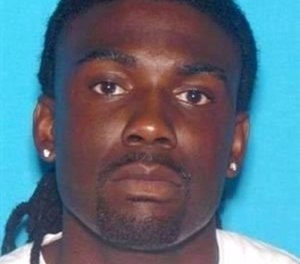 Federal prosecutors charged Wilbourn with carjacking, possessing a firearm during and in relation to the carjacking, and felony possession of ammunition. Wilbourn pleaded guilty to all three charges under a deal with prosecutors that allows him to avoid trial. According to an indictment, Wilbourn used a gun while carjacking a man as he tried to evade authorities after the officer's shooting.
Wilbourn had faced federal trial starting May 15. Sentencing will now take place July 28. He faces no less than 25 years in prison.
The 31-year-old Wilbourn still faces first-degree-murder and other charges in state court. State prosecutors said they will seek the death penalty if he is convicted. No trial date has been set.
Bolton, who was white, is one of four police officers to be fatally shot in Memphis since July 2011. Wilbourn is black.
If the case had gone to trial, prosecutors planned to present witnesses who allegedly saw Wilbourn kill Bolton with a pistol and recover spent shell casings at the shooting scene, court documents showed.
During the hearing, Wilbourn acknowledged carjacking the man and using a weapon while doing it. But he did not say he killed Bolton.
Bolton's relatives were in the courtroom, but declined comment after the hearing. In a statement, Memphis Police Director noted Bolton, 33, was a military veteran and called him an "upstanding officer."
"We will forever honor him for the sacrifice made while attempting to serve and protect the citizens of Memphis," Rallings said.
Police said Bolton, who had served in Iraq, interrupted a drug deal taking place inside a car in a residential neighborhood in Memphis. Wilbourn, who was a passenger in the car, got out and confronted the officer, and they got into a physical struggle. Wilbourn took out a gun and shot Bolton, police said. An autopsy report shows Bolton was shot eight times.
In pretrial motions, prosecutors said Wilbourn carjacked a vehicle from Desric Ivory only a few minutes after the shooting, telling Ivory that "he needed the car because he had just shot a police officer."
Wilbourn led officers on an intense, two-day manhunt before turning himself in to U.S. marshals.
Wilbourn's sister, Callie Watkins, has told The Associated Press that her brother was trying to defend himself from an aggressive officer who had him in a hold. His defense attorneys planned to challenge Ivory's identification of Wilbourn as the person who carjacked him, according to pretrial motions.
At the time of the shooting, Wilbourn was on federal probation for an armed bank robbery. Wilbourn was sentenced to more than 10 years in federal prison and released on probation in July 2014. He was ordered to undergo mental health treatment, according to court documents. It's not clear whether he was ever evaluated.
Wilbourn also pleaded guilty Friday to violating his probation.
Copyright Associated Press. All rights reserved. This material may not be published, broadcast, rewritten, or redistributed.