Man accused of deadly 'swatting' call in Kan. pleads not guilty
Tyler Barriss is charged with involuntary manslaughter, giving a false alarm and interference with a law enforcement officer
---
Associated Press
WICHITA, Kan. — A California man accused of making a hoax phone call that led police to fatally shoot an unarmed man in Kansas has pleaded not guilty.
A judge on Friday set the jury trial for 25-year-old Tyler Barriss for Oct. 1 in Sedgwick County District Court in Wichita, Kansas. He's charged with involuntary manslaughter, giving a false alarm and interference with a law enforcement officer.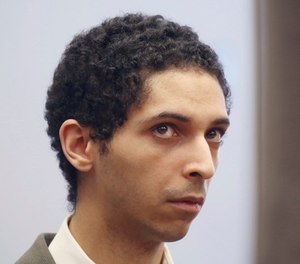 Barriss is accused of calling from Los Angeles on Dec. 28 to report a shooting and kidnapping at a Wichita home. Authorities say an online dispute over a video game between two gamers prompted the call. A responding officer fatally shot 28-year-old Andrew Finch after he opened the door. Finch was not the gamers' intended target.
Barriss also faces federal charges.