Police: Ky. officer killed by cop impersonator
The suspect, 35-year-old James Kennith Decoursey, is still at large
---
UPDATE (9:44 p.m. CST):
HOPKINSVILLE, Ky. — Kentucky State Police have identified the officer who was killed by a suspect impersonating a cop.
Police said 38-year-old Officer Phillip Meacham was the officer shot and killed Thursday, the Leaf-Chronicle reports. Meacham, who was off duty, was driving his personal vehicle when a man "pretending to be a police officer" pulled over the LEO.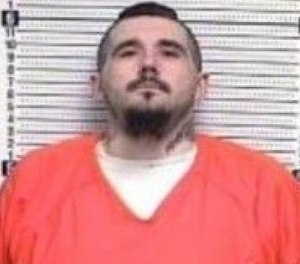 Police haven't specified what transpired, other than saying the officer was fatally shot "shortly after that." Chief Clayton Sumner said he wasn't sure if Meacham and the suspect, 35-year-old James Kennith Decoursey, knew each other.
During a Thursday evening news conference, Sumner asked "for everybody's support." Meacham had worked with the Hopkinsville PD since May 2017.
Decoursey remains at large, and police said he is considered armed and dangerous.
EARLIER:
By Police1 Staff
HOPKINSVILLE, Ky. — A manhunt is underway after an officer was shot and killed by a suspect pretending to be a cop.
According to the Leaf-Chronicle, the officer, whose name hasn't been released, was off duty and driving his personal vehicle when a police impersonator pulled him over. Officials have yet to release further details about the shooting.
The suspect, 35-year-old James Kennith Decoursey, is still at large and possibly driving a stolen white Chevrolet pickup truck with license plate number 2070GH.
Decoursey is described as a white male, 6'1", with brown eyes and black hair.
This is a breaking news story. Check back for updates.
There is no greater sacrifice than that of a person willing to lay down their life for another...Thank God for the #ThinBlueLine

— Governor Matt Bevin (@GovMattBevin) March 29, 2018