12 reasons Obama's commutation of 46 prisoners is a good thing
A colleague who knows I teach the discipline of staying positive dared me to find one positive thing about the release of 46 felons by our nation's chief executive — I came up with 12
---
The president commuted the sentences of 46 convicts recently in an attempt to correct an inequity in the sentencing of low-level non-violent drug dealers. 
A colleague who knows I teach the discipline of staying positive dared me to find one positive thing about the release of 46 felons by our nation's chief executive.
I explained that for the sake of our own health and well-being, staying positive is imperative for law enforcement officers. I then told him that I would not only give him one, but 12 positive results of the president's actions. Here they are.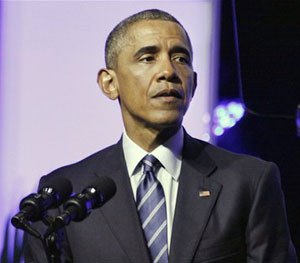 1. The President did declare it was an inequity in the court's sentencing guidelines, not in the arresting of these subjects. In other words he blamed the law and not law enforcement. That's one, right?
2. The release of some of these individuals — who undoubtedly will return to a life of crime — represents job security for law enforcement officers in these uncertain economic times.
3. This "get out of jail free card" eliminates the necessity for these felons to have to dig 46 tunnels to get out, which could have literally undermined the foundation of our country's prison system.
4. It proves once and for all that the guy who was put in prison for one doobie that the bleeding hearts are always talking about does not exist, because the "One Doobie Guy," was not on the President's list.
5. Breathe a sigh of relief, hang up your vests, and clear your weapons because the president has declared the illicit drug trade as "non-violent." Until now, I did not know that.
6. The president has clarified the definition of "low-level drug dealer." It apparently is someone comparable to Juan Diego Castro of Laredo, Texas who was convicted of being in possession with intent to deliver a quantity in excess of five kilograms of cocaine. Castro is officially now a "little fish."
7. Continuing with the fish metaphor, this latest news from Washington establishes a catch and release program that might be as much fun as the catch and release Musky program in Wisconsin. Juan Diego Castro represents the "trophy musky" who gets caught and released. Now someone else can have the fun of catching him again when he is even bigger. To all the poor minnows out there that fall prey to him in the meantime, those in favor of this release might say, "Tough luck, little minnow-dudes."
8. The announcement allows me to send out a belated high five to all you officers and or agents who were involved in the arrest of Juan Diego Castro. Wow! Five kilos! Nice pinch!"
9. With 46 additional dealers back in business, officers will get more opportunities to save more lives with Narcan after these dealers' customers overdose on the poison they're sold in the future.
10. This gives these low-level drug dealers an opportunity to have a second chance to turn their lives around and possibly even become... high-level drug dealers.
11. The release will take place November 10, which means they will all make it home in time for Christmas and then be able to head south to take in "El Chapo's" New Year's Eve Bash.
12. Chin up everyone. The last positive thing about the release of these 46 convicted criminals is there could have been 47. 
There. I did it. I am sure glad I practice the discipline of staying positive, otherwise I might become a cynic.