LEO helps deliver first baby born at World Trade Center since 9/11
Officer Brian McGraw, whose previous profession was an EMT, helped deliver a baby girl on August 4
---
By Police1 Staff
NEW YORK — The first child born at the World Trade Center since the September 11 attacks was delivered with the help of a New York City Port Authority police officer, The New York Times reported.
Officer Brian McGraw, whose previous profession was an EMT, helped deliver a baby girl on August 4.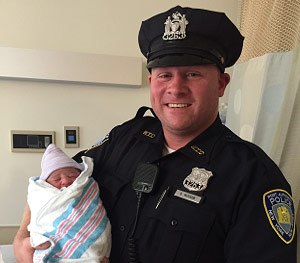 "I guess a few of the guys looked to me to get in there and handle the situation," Officer McGraw told the publication. "I'll never forget this day."
The baby was born at the New World Trade Center on a PATH concourse. The mother was on her way to the hospital but the baby couldn't wait.
The mother and the newborn were then transported to a nearby hospital, where they are both doing well.