NYPD to disband plainclothes anti-crime units
Police Commissioner Dermot Shea said the 600 cops in the units would be moved to other responsibilities
---
By Brittany Kriegstein and Graham Rayman
New York Daily News
NEW YORK — New York City's top cop said Monday afternoon he was disbanding the NYPD's plainclothes precinct anti-crime units, which has often been accused of heavy-handed tactics by minority communities.
Police Commissioner Dermot Shea said the 600 cops in the units would be moved to other responsibilities.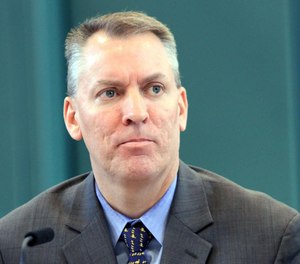 "This is a policy shift coming from me personally," he said. "It's a big move. I would consider this in the same realm as (moving away) from stop, question and frisk. It's time to move forward and change how we police in this city. We can do it with brains, with guile, and not with brute force."
Shea and the NYPD have been facing a broad outcry about police tactics during the George Floyd protests and pressure from activists, protesters and elected officials to slash the NYPD's budget by as much as $1 billion.
"The protests really did not factor in here," Shea said of the decision.
Civil rights lawyer Joel Berger said it was about time for the move. "The anti crime units are just a legacy of street crime from the days of (former New York Mayor Rudy) Giuliani, with the motto 'We own the night,' just under a different name," Berger said. "It was never really designed to reduce crime. It was designed as a form of social control to show people in minority neighborhoods who is in charge, just like stop and frisk."
Meanwhile, citywide crime statistics have spiked in several key categories, including murders, shootings, burglaries and auto theft.
Through Sunday, there were 38 homicides in the preceding four weeks, compared to 19 in the same period a year ago, NYPD figures show. The spike contributed to a 25% increase in homicides for the year so far, with 159 so far this year versus 127 in the same period last year.
Shootings also jumped — by 32.6% over the last month compared to the same month in 2019, and 24.3% so far for the year.
Burglaries have climbed citywide by 47% for the year so far, with 6,595 incidents versus 4,480 in the same period in 2019.
Even so, overall major crime in the city is down this year by a hair — or 2.2% — largely because the largest numerical crime category, grand larceny, showed an 18.8% drop for the year.
©2020 New York Daily News
McClatchy-Tribune News Service