Video: Seattle cops deliver baby after pulling over speeding car
Police called medics, but before help arrived, the mother gave birth with the attention of four officers
---
Jessica Lee
The Seattle Times
SEATTLE — Seattle police helped with a childbirth during a routine traffic stop Sunday morning.
Officers pulled over a vehicle at Martin Luther King Jr. Way South and South Graham Street around 3:45 a.m. for speeding and running red lights, police said. Once stopped, the driver hopped out and shouted that his wife on board was in labor, according to police.
Police called medics, but before help arrived, the mother gave birth with the attention of four officers.
According to police, the baby immediately let out a large cry before struggling to breathe. Officer Anthony Reynolds and the mother then worked together to clear the baby's airway and help her get air.
Medics transported the mother and newborn in stable condition to a nearby hospital, according to police.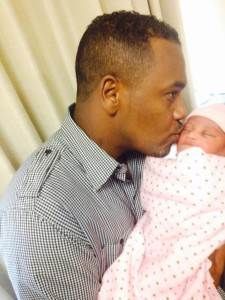 (Seattle PD Image of father and newborn.)
Copyright 2015 The Seattle Times
McClatchy-Tribune News Service