Photo of the Week: Paw enforcement
Officer Sammy Whiskers of the Dallas Police Department is known for his diligence, friendly attitude and purrfect attendance
---
This week's photo comes from Kimberley Cole of the Dallas Police Department. Here's what the Dallas PD had to say about their feline partner:
Did you know that we have a cat at the Dallas Police Property Unit? Meet Officer Sammy Whiskers, badge number C3PO (cat #3 Police Officer). He was adopted by the unit in December of 2018 from the Dallas Animal Shelter. He is one of our most dependable and friendly employees. He has perfect attendance, 24 hours a day, and 365 days a year.  He is a hard worker as well. He diligently patrols the aisles of the Property Unit waiting to pounce on anything that moves. When he is not patrolling, he maintains a careful watch of both the officers and the evidence from the staircase so he can get a bird's-eye view.
Officer Whiskers brings a smile to many officer's faces and brightens their day. Some officers have stated that he is their favorite part of the Property Unit. He is a great listener and he will let you pet him for as long as he wants. He can be a bit rough around the edges at times, especially when is hungry, but he is a purrfect addition to our unit.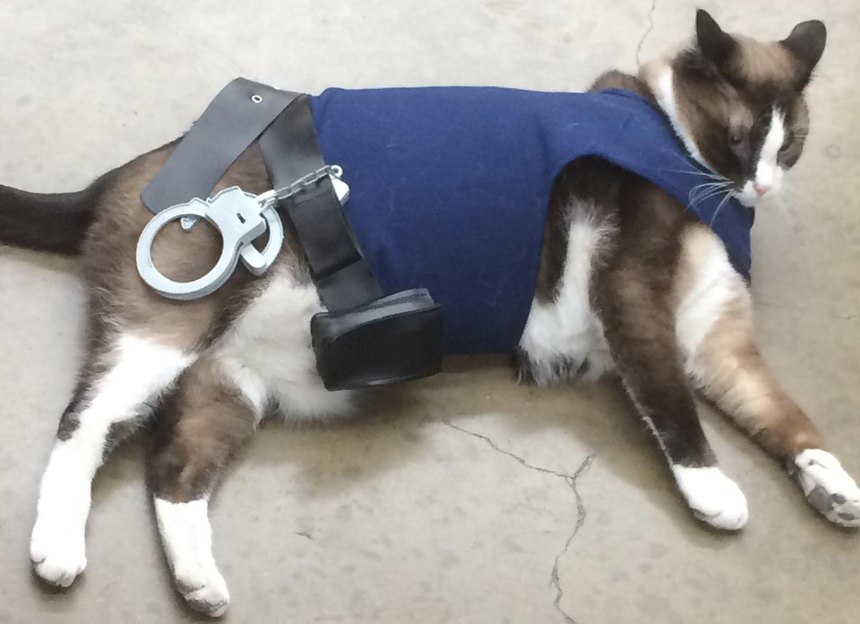 Calling all police photographers! Police1 needs pictures of you in action or training. Submit a photo – it could be selected as our Photo of the Week. Be sure to include your name, department information and some background information on the photo.