2 teens get 30 years in murder of Md. officer
The teens were not present when the LEO was killed, but they were charged under the state's felony murder rule
---
Tim Prudente
The Baltimore Sun
BALTIMORE — Two of three teenage co-defendants were sentenced Monday to 30 years in prison for their roles in the murder of Baltimore County Police Officer Amy Caprio.
A county judge handed down prison terms of 30 years and suspended life sentences for Derrick Matthews, 17, and Eugene Genius IV, 19, both of East Baltimore. The third teenage co-defendant, Darrell Ward, 17, is scheduled to be sentenced Sept. 30.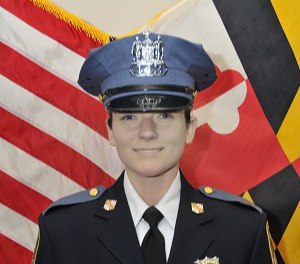 The three young men pleaded guilty in June to the felony murder of the 29-year-old officer. Her killer, Dawnta Harris, 17, was convicted at trial and sentenced to life in prison.
Harris had stepped on the gas of a stolen Jeep and run over Caprio on a cul-de-sac in Perry Hall. Harris was alone in the Jeep.
He had waited behind while Genius, Matthews and Ward were burglarizing homes in the neighborhood. The three were not present at the moment Caprio was fatally struck. But they were charged with her death under Maryland's felony murder rule.
Under the rule, everyone who committed the underlying felony crime may be held responsible for the murder -- whether or not they were directly involved in the death.
The three co-defendants each would have faced life in prison if convicted at trial.
McClatchy-Tribune News Service