Bridge to be named after N.C. officer killed on crash scene in 2021
Officer Mia Goodwin was struck and killed by a vehicle in 2021 as she and other officers worked to close a highway
---
By Joanna Putman
Police1
CHARLOTTE, N.C. — A bridge will be dedicated to the memory of Charlotte-Mecklenburg Police Department Officer Mia Goodwin, who died in the line of duty in 2021, WBTV reported.
Goodwin was killed on Dec. 22, 2021, as she was working with other officers to close off a highway after a tractor-trailer crash. Another tractor-trailer crashed into the disabled truck, pushing it onto officers and killing Goodwin.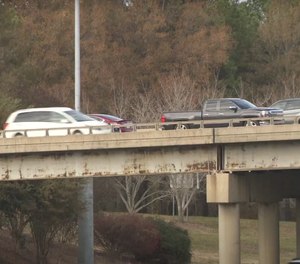 Her name was added to the CMPD memorial and the bridge was officially named in her honor in June by the N.C. Department of Transportation.
"There was never a doubt we would forget Mia Goodwin and what she stood for and who she was and what she represented for our department," CMPD Chief Johnny Jennings said. "But the naming of this bridge ensures that her legacy will live on. And I couldn't be more proud of that."
The ceremony to be held Nov. 17 will place her name on the bridge, according to the report.