Cop IQ
How smart should cops have to be, what kind of smart, and how do we measure and promote it?
---
Twenty years ago the 2nd U.S. Circuit Court of Appeals ruled that the New London (Connecticut) Police Department could refuse to hire applicants who scored too high on an intelligence test. Robert Jordan scored a 33 – the equivalent of an IQ of 125 – on the Wonderlic Personnel Test, which purported to measure cognitive ability. The department only interviewed candidates who scored 20 to 27. They reasoned that those who scored higher were more likely to get bored with police work and leave soon after costly training.  
According to Wonderlic, a score of 20 to 27 is the particular range that best fits with the successful performance of police work. The national median score for police officers is 21, the equivalent of a 104 IQ, or just slightly above average.
Jordan claimed he'd been illegally discriminated against. The court disagreed, ruling that the department's policy, however unwise, had "a rational basis" – reducing job turnover.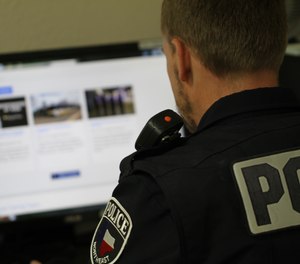 Policing has changed in the last 20 years. There are vociferous calls outside the profession for more change and thoughtful calls for change within police ranks.
What kind of "smarts" do we want police officers to have to meet challenges today and in the future? How do we determine if applicants, recruits and officers have it? Can we teach it?
Critical thinking
The sample Wonderlic questions for police I found online reminded me of math story problems from my grade school days. I don't know how they measure the "smarts" we need in today's policing nor do I know how many U.S. police departments still use the test.
Much is being touted within the profession about critical thinking. Police work is complex. It demands effective communication and action in circumstances ranging from merely trying to deadly dangerous. It demands sometimes rapid and decisive, and other times nuanced and empathic decision-making.
What is critical thinking? There are mountains of definitions. My choice is influenced by working with cops for 35 years: 
Critical thinking is an ability to question; to acknowledge and test previously held assumptions; to recognize ambiguity; to examine, interpret, evaluate, reason, and reflect; to make informed judgments and decisions; and to clarify, articulate, and justify positions.
Measuring it
I'm no expert on test design, but the Wonderlic sample questions I found online reminded me of grade school math story problems. My brief online research shows the test still seems popular in Canada and Australia, in Queensland, at least.
Alexander Hollis, the founder of BeatTheWonderlic.com says,
There are several types of questions on the Wonderlic covering a variety of categories including logic, spatial recognition, and verbal reasoning. However, a significant portion of the exam is composed of mathematical word problems.
Hollis advises test takers to bone up on fractions, analogies and proverbs. Maybe people good at fractions, analogies and proverbs are good at critical thinking. But why not test for the actual critical thinking an officer will have to do on the job?
One such assessment is FrontLine Testing System, which has three components – a video-based human relations test, a reading ability test, and an incident observation and report writing test. The description says each test is designed around actual law enforcement work and scenarios. According to one FrontLine Test Prep site, the test is used in nine states.
Another assessment is the National Criminal Justice Officer Selection Inventory (NCJOSI). A prep site says it's used in 10 states. There are two versions of the cognitive portion, both of which have multiple choice questions in topics that draw on critical thinking. What wasn't clear to me is whether the questions are based on law enforcement scenarios, which I think is preferable.
The second part of the NCJOSI is 120 personality questions. One description of this says it's used to assess traits like attitude, choices and judgment abilities. According to another site, there are no "right" answers in this section. Applicants are presented with a series of statements and a 5-point scale for selecting a response ranging from "Strongly Agree" to "Strongly Disagree." According to this site, this section of the exam is scored based upon comparing how the applicant responded to those of successful law enforcement officers. What wasn't clear was where the comparative "successful" LEOs come from or how they were deemed "successful."
There is no national standard for police selection tests. Maybe there should be. Regardless, it seems that agencies would want a selection test that best evaluates the critical thinking that actual police work demands.
Walking the walk
If critical thinking is so essential to police work, is it being incorporated in training and performance evaluation and advancement? Some experienced officers think the profession could do better.
In her article, Need for Critical Thinking in Police Training, Inspector Michelle Ridlehoover makes a case that many academies, field-training programs and police departments are missing opportunities to incorporate critical thinking training. She then offers suggestions from forward-thinking private sector companies, the U.S. military, the National Fire Academy and other officers.
One officer Ridlehoover cites is Investigator Scot DuFour. In Mastering Essential Police Skills: Critical Thinking and Writing, DuFour makes a compelling case for how essential critical thinking is to street and investigative police work and offers some innovative ideas for developing it. One example is how medical schools have started using the arts to train doctors in observation and perception. Reports showed an increase for medical students in diagnostic skills and sophisticated and accurate notations with just 8 hours of training.
Finally, are critical thinking skills incorporated into performance evaluations of officers? This example from the Oxnard (California) Police Department appears to, but what about local, state and federal agencies nation-wide?
For policing to meet the challenges of the 21st century, the profession can't just talk about how important critical thinking is. It must incorporate it as an essential component of selection, training and evaluation. Critical thinking isn't just a requirement of the work, it's critical to officer safety.