3 patrol gloves by Hatch provide comfort and convenience
The company worked directly with law enforcement to create 3 patrol glove models that meet operational needs
---
By Police1 Staff
Hatch has released a new series of duty gloves with touchscreen capability.
The gloves feature an integrated ATS (Advanced Touchscreen System) technology within the material, creating a seamless design for improved tactility and dexterity. The technology was put into the thumb, index finger, and index knuckle.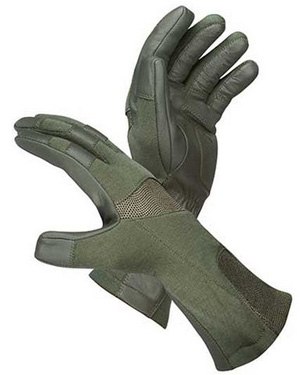 According to the company, they worked directly with law enforcement to develop this series of gloves that meet the evolving operational needs of an officer's daily activities.
The glove is available in three models. The Patrolman Touchscreen Duty (TDG-100) glove is intended for everyday use by patrol officers. A performance-fit gusset back improves overall flexibility while the perforated leather material provides all-day ventilation and comfort. It's comprised of soft, sheepskin leather materials.
The Patrolman glove is also available with CoolMax Touchscreen, designed for warmer climates.  The combination of CoolMax performance fabric and sheepskin leather materials provides both comfort and ventilation along with increased tactility. The TWG-100 provides a secure and comfortable fit using a four-way stretch nylon spandex in the finger sidewalls and features a hook and loop closure at the wrist.
The Technician Touchscreen Utility (TUG-100) is an all-purpose glove featuring reinforced rubberized fingertips for enhanced tactility and synthetic materials for durability. The TUG-100 provides a comfortable fit and features a hook and loop closure at the wrist.
The Contact Touchscreen Flight with NOMEX IIIA is a flame-resistant glove featuring a durable leather palm. The glove extends past the wrist to protect a larger portion of the forearm than most other gloves, but features cut-out panel to accommodate a wrist watch.
For more information, go to hatch-corp.com.