PRESS RELEASE
Flying Cross redefines women's uniform pants with 3D metric data
---
New ProX Signature Fit improves comfort, mobility and appearance in women's pants.
CINCINNATI — Flying Cross, the leader in uniform design and manufacture for public safety, announced today a new fit in women's uniform pants – ProX Signature. ProX Signature Fit was developed to address the concerns of female officers across the nation. It was specifically-engineered using 3D metric data from women of all shapes and sizes to develop a solution that would complement female officers' daily professional lives.
"The development of this fit was a huge undertaking", said Angela Milligan, Vice President of Marketing for Fechheimer. "The use of body scanning technology helps us understand how to properly design garments that address women's fit issues holistically, not just what we see on a flat pattern. When we understand these issues, coupled with the voice of female officers across the nation, we can better address designs that help women move better and feel better, maintaining the authoritative presence demanded by every officer."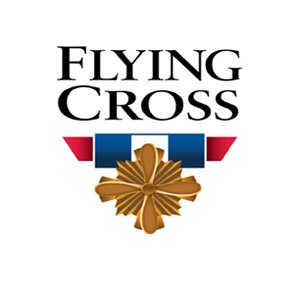 Uniform pants built specifically for women require attention to detail to properly contour around the many shapes of a woman's body. Flying Cross used millions of 3D data body scans to identify challenges among varying body shapes and create pattern solutions that enhance comfort, increase range of motion and improve overall appearance.
Too often women are forced to wear ill-fitting uniform pants leading to comfort issues and a lack of professional appearance. In the past, ill-fitting garments were shown to negatively impact other gear, such as duty belts and armor carriers, as well as impede an officer's ability to perform. ProX Signature Fit improves women's uniform apparel by enhancing points of ease in the hip, seat and thigh, as well as a classically-tapered leg to support movement. By wearing pants designed with women in mind, female officers are able to experience daily comfort and perform at an optimal level.
ProX Signature Fit will make its debut at the 2018 IACP in Orlando, FL, booth number 2259. It is available in all Flying Cross women's pant styles. To learn more, please visit www.flyingcross.com. 
About Flying Cross
Flying Cross is a leader in the design and manufacture of high-quality, precision-crafted uniform apparel for the U.S. Military, Federal and Public Safety markets. Flying Cross is a brand of Fechheimer Brothers Company, which is a subsidiary of the Berkshire Hathaway Company. Flying Cross offers the widest array of stock and custom uniform designs worldwide. Throughout its rich history, Flying Cross has been shaping the way uniforms are made by redefining innovation through function and the use of the most advanced fabric technologies. For more information, visit FlyingCross.com.

Request more info from Flying Cross
Thank You!