Okla. chief shot 4 times investigating bomb threat, gunman released
Body armor credited for saving chief's life, gunman released after being questioned for several hours
---
The Oklahoman
SENTINEL, Okla. — The man who shot Sentinel Police Chief Louis Ross on Thursday morning will not be arrested at this time, the Oklahoma State Bureau of Investigation reported Thursday afternoon.
The man, whose name has not been released, was taken into investigative detention Thursday morning. OSBI investigators interviewed him for several hours before releasing him.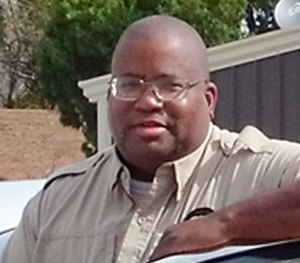 "Facts surrounding the case lead agents to believe the man was unaware it was officers who made entry," a news release from OSBI states.
Ross was wearing a borrowed bullet-proof vest when he was shot several times in the chest while investigating a bomb threat Thursday morning, OSBI reported.
A Washita County deputy loaned the vest to the police chief just before they entered the home of a man suspected of making the bomb threat.
"He would be dead if it wasn't for the bullet-proof vest," Sentinel Mayor Sam Dlugonski said.
A neighbor, David Delk, said the man who lives in the house authorities converged on Thursday morning is named Dallas Horton. He said Horton kept to himself and wore a lot of black.
"He wasn't all that friendly," Delk said.
Signs on either side of the front door of the house reference zombies. One says: "Certified zombie killer." Another reads: "Warning: zombies inside enter at your own risk."
Dlugonski described Horton as a "gun enthusiast" and a "survivalist." He also said Horton had seemed "on edge."
Authorities removed at least seven guns from the residence Thursday afternoon.
What Happened
Officers were notified of a bomb threat Thursday morning at the Sentinel Community Action Center, which houses the city's Head Start program, Dlugonski said. Someone called 911 about 4 a.m. to make the threat, according to OSBI.
The Oklahoma Highway Patrol bomb squad was called to check for an explosive device. Meanwhile, deputies and Ross located the caller at his home in the 200 block of South 4, OSBI reported.
After breaking in the front door, officers cleared one bedroom, Dlugonski said. When Ross walked into a second bedroom, a man shot him three times in the chest and once in one arm, Dlugonski said.
The shooter, described as a man in his mid-30s, had posted statements on social media recently about the terrorist group ISIS, also known as the Islamic State of Iraq and Syria. Dlugonski said he doubts the shooter was connected to the terrorist group.
"I've known that kid all of his life," Dlugonski said. "I don't think he was tied to the Islamic State in any way."
Delk said he woke up early Thursday when his dogs were barking. He said he went back to bed and when he woke up again, there were police vehicles everywhere.
"For Sentinel, it's just a shocker," Delk said.
Ross has been released from the hospital, but he was on his way to see an orthopedic surgeon, Dlugonski said Thursday afternoon.
Ross had some numbness in his hand, but he was in good spirits, the mayor said.
Classes at Sentinel public schools were canceled Thursday as a precautionary measure. Classes will resume Friday, a school official said.
Copyright 2015 The Oklahoman
McClatchy-Tribune News Service

Request product info from top Police Body Armor companies
Thank You!