Q&A with Motorola about new body-worn camera offering
Motorola has entered into the body-worn camera market with the release of its Si series of cameras
---
At the 122nd annual International Association of Chiefs of Police Conference in late 2015, Motorola announced its entry into the body-worn camera market with the release of its Si series of cameras. The Si500 and Si300 combine a camera with a remote radio speaker and microphone in a design intended to add video recording to the mix while maintaining the same number of objects cops already wear on patrol. The radio speaker and microphone work in collaboration with a cop's radio via a wire or Bluetooth. Motorola says that the audio quality is comparable to the company's APX 6000 portable radio.
In addition to the body-worn hardware, Motorola will now offer cloud-based digital evidence management software with the announcement of CommandCentral Vault. 
Because the company — which has served law enforcement with such great distinction for so long with its wide array of communications and other equipment — is now getting into an entirely new market, Police1 connected with Nathan Rowe, Motorola's director of product management for intelligence-led public safety solutions, to learn more.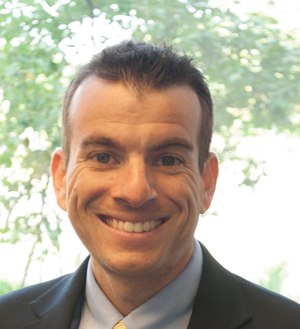 PoliceOne: Aside from the obvious (this move represents a new revenue stream), what was the impetus for Motorola to get into the body camera market?
Motorola Solutions: Motorola has created a strong, customer-centric culture that understands the importance of listening carefully to our customers to help identify problems and challenges faced in day-to-day operations. As customers began implementing body-worn camera programs, some of the shortcomings became clear and we felt that the solution could be approached in a different way. The decision to enter the space was to create a unified digital evidence management solution that transforms the way agencies capture, store and manage multimedia content.
P1: How does Motorola's position in the law enforcement market give the company an advantage over other body camera vendors?
Nathan Rowe: With more than 85 years of experience working alongside public safety, Motorola is the leading provider of reliable, innovative mission-critical communications that help save lives and protect communities. Our strategy to combine voice communications, body-worn video, still image capture, voice recording and emergency alerting into one compact, easy-to-use device seemed to be a very natural conclusion given our law enforcement expertise and our decades of hearing from public safety agencies. We wanted to reduce complexity for officers while increasing the value of new technology, while at the same time reducing evidence management costs for agencies.
P1: Since announcing at IACP, what kind of traction has Motorola gotten in the market? Any big name agencies we can reveal?
NR: We have received a great deal of global interest from customers of all sizes since the announcement at IACP, including several very large agencies that we cannot mention at the moment. Several selected customers are currently in the process of testing and evaluating the Si Series Video Speaker Microphone (VSM) and CommandCentral Vault cloud-based digital evidence management software. Feedback received thus far has been positive and has validated our integrated approach to combining video and audio into one device. 
P1: What does the unit look like and how does it differ from other body cameras?
NR: The Si500 Video Speaker Microphone, both a Remote Speaker Microphone (RSM) and Body-worn Camera (BWC), is a purpose-built smart interface to the APX radio. Purposefully designed, the Si500 is rugged and reliable including an XE-style speaker grill for better water porting, a prominent and simple-to-use video recording slider and dedicated buttons that prevent accidental activation. It is equipped with a 210-degree articulating camera lens that provides optimal field of view and flexible wearing positions. Based on preference, users can wear the VSM with the display facing in or out and also have the option to connect wirelessly with BT4.0 or wired to their APX radio.
The Si500 offers a tempered-glass display with an intuitive user interface that presents only vital information within three panels. Users have the ability to control radio channels and talk-groups, view recorded video and photos, tag videos, and listen to audio recordings. The VSM evolves with the agency and enables a variety of future software applications and capabilities.
The new Adaptive Audio Engine incorporated into the Si500 automatically adjusts audio settings based on the user's wearing position and environment. With five integrated microphones and a loud 0.5 Watt speaker, it provides the same audio quality of the APX 6000. 
Integrated WiFi simplifies configuring the VSM via radio management application and also allows for multimedia content to be securely uploaded to CommandCentral Vault, saving the agency time.
P1: During the design phase, why did you marry a camera and a speaker/microphone? How did you figure out how to do it?
NR: Through extensive product research, our customers described challenges faced during day-to-day operations. One of the biggest and consistent pain points flagged by police customers in our research focused on equipment-laden officers having to carry yet another device. Based on this feedback, we engineered a number of product concepts that were both technically feasible and would best meet customer requirements. Through this evaluation phase, we integrated the RSM with the body-worn camera to create an intuitive user experience in a small compact design.
P1: Selling the camera also gets you into the evidence management space. What solutions do you offer in that regard?
NR: Through our customer research it became evident that the camera was only half of the solution. Customers communicated various challenges in addressing administrative overhead costs associated with storing and managing content. As a result we recognized that we needed to offer customers an end-to-end digital evidence management solution. 
CommandCentral Vault is Criminal Justice Information Services capable, cloud-based digital evidence management software that gives customers the ability to store, organize, review, share and retain content while minimizing administrative overhead. For the magnitude of multimedia content generated annually by most agencies, CommandCentral Vault provides customers with a robust set of tools to simplify the tagging process, redaction, search, content grouping and Freedom of Information Act request fulfillment. The system helps improve agency transparency and strengthen relationships with community stakeholders.

Request product info from top Police Body Cameras companies
Thank You!