Vievu joins the AI race with new Veritone partnership
The partnership will enable police agencies to automatically process in near real-time large volumes of audio and video evidence
---
By Police1 Staff
One of the biggest trends in law enforcement technology is the development of software solutions that enable cops to spend less time at their desks and more time out in the field. 
Given that universal adoption of body-worn cameras among police agencies is inevitable, vendors in the BWC space are moving toward technology designed to ease the challenge an ever-increasing volume of digital video evidence presents to the very small IT teams commonly found in police departments.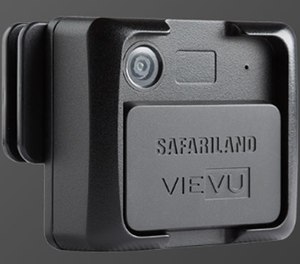 Vievu on Tuesday announced a partnership with Veritone to add an artificial intelligence component to the company's BWC products, which will enable police agencies to process in near real-time large volumes of audio and video evidence.
"This is a great opportunity for our customers because it gives them the ability to consolidate, sort, and search. It enables them to extract from millions of hours of video the critical segment of evidence that they're looking for," said Terry O'Shea, chief technology officer of Safariland. "It's helping them get that one picture that's worth a thousand words from millions of hours of video in an easy way."
Veritone's cognitive engines – 40 in all – will be used to help agencies gather actionable information via functions like transcription, optical character recognition and object recognition.
For transcription alone, police agencies will be able to choose from among 19 cognitive engines the best tailored for their region. As an example, departments in the southern United States will be able to select a transcription service designed to accurately capture a southern dialect. The technology also translates over 140 different languages into English.
"No artificial intelligence engine is perfect in every situation, but by giving our customers these 40 different ones, it enables them to basically dial down to the right one for the right situation to extract the information, make it searchable, and enable them to easily find data," O'Shea said.  
In addition to transcription, the technology will also feature sentiment analysis – going further than mere words by documenting the emotion behind those words.
"I've been working with inference engines and artificial intelligence systems for a long time, and they've always been kind of clunky and hard to use," O'Shea said, "But what Veritone has done is put together a nice, simple, easy–to-use package. This partnership really compliments what we already have out in the field and we're really excited to bring it to our customers later this year."
From investigations and training to responding to public record requests, Vievu hopes their collaboration with Veritone will streamline police department operations in a big way.

Request product info from top Police Body Cameras companies
Thank You!