PRESS RELEASE
Kustom Signals announces the Eagle 3 takes flight
---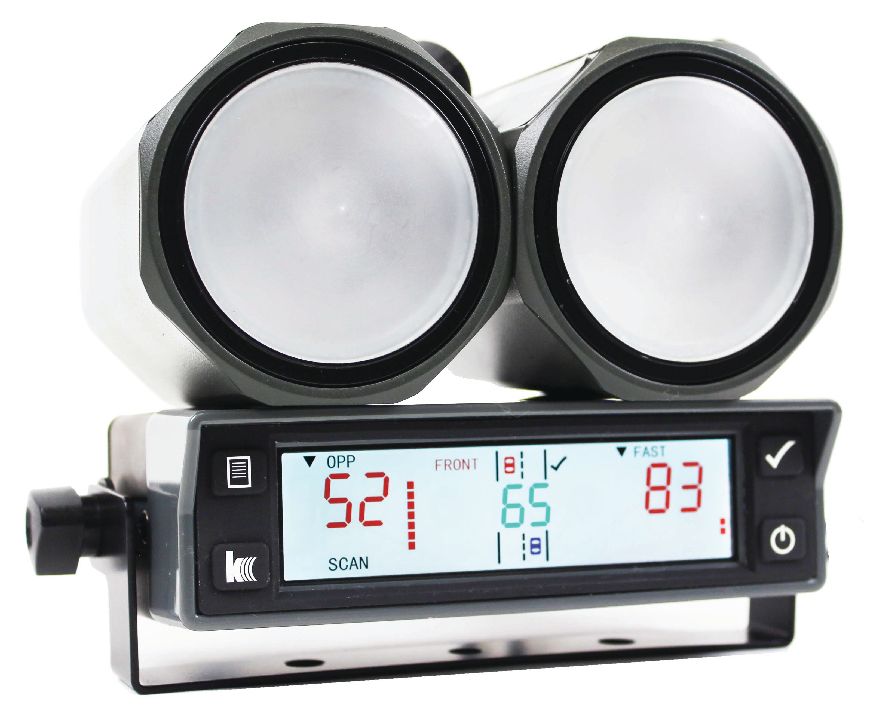 Lenexa, KS — Kustom Signals, Inc. is excited to announce that the revolutionary new Eagle® 3 RADAR is now shipping. The Eagle 3 directional RADAR offers front and rear scan mode, color touch screen display, and a new electronic tuning fork feature.
Additional Eagle 3 outstanding features include:
 Faster processing provides greater targeting range and improved target acquisition
 Wireless Vehicle Speed Sensing enables automatic mode switching and independent patrol speed verification (patent pending)
 Certification notification with optional lock-out on expiration (patent pending)
 DuraTrak™ indicators improve target tracking confidence (patented)
 QuikTrak™ one button target tracking with lock (patented)
 Fan noise and interference filtering of unwanted signal sources
Ivan Daza, Vice President of Sales and Marketing, "Customers have been clamoring at tradeshows for a chance to see the Eagle 3 in action. We are excited to announce that it is now NHTSA CPL approved, tested and ready to ship! Now you have a better choice."
About Kustom Signals, Your No Risk Partner:
Established in 1965, Kustom Signals, Inc., an MPD Inc. company, designs and manufactures a complete line of speed enforcement, speed awareness and in-car and body-worn video systems for law enforcement agencies, along with the Contour (mapping laser) product line. For more information, visit www.KustomSignals.com.
About MPD, Inc.
MPD, Inc. was established in 1987 and is headquartered in Owensboro, KY. MPD's customers include U.S. and foreign military services and their contractors, avionics manufacturers, law enforcement organizations, industrial companies and commercial concerns. For more information, visit www.MPDInc.com.
Request more info from Kustom Signals Inc.
Thank You!