PatrolEyes Launches New Auto Infrared Body Camera System
---
Ada, Michigan - StuntCams has a new addition to their PatrolEyes family of quality body cameras. The SCDVAI 1080p Auto Infrared Body Camera DVR camera / DVR combo is by far one of the most intelligent devices released to date that records the highest quality footage day or night. With features including: one touch recording, auto night vision, preevent recording, loop recording, swappable camera heads and 4 hour swappable battery. "The SCDVAI is a great option for officers or security officials looking for the highest quality audio and videos. The camera is the lightest weight option on the market and the quality is remarkable." states Mike Gramza (CEO).
The PatrolEyes HD 1080P auto infrared body camera is a great solution for law enforcement. With a wide angle lens and one touch recording option, it can detect whether it is day or night and will record accordingly. In low light or pitch black conditions the infrareds will automatically be enabled and record in black and white video, while day time video is still recorded in color.
The SCDVAI is capable of 1080P recording while simultaneously offering multiple recording modes. The system provides all the traditional functionality one might expect from a body camera DVR, while delivering tremendous video resolution, excellent battery life and features that will allow any user to capture all that they may need. With built in IR LEDs, you can see up to 24ft in pitch black conditions.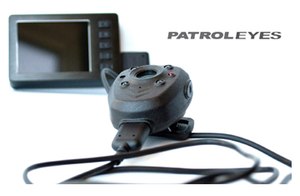 About PATROLEYES
PatrolEyes body cameras by StuntCams are the most innovative cameras designed specifically for police and law enforcement. StuntCams has been an industry leader in the specialty cameras market for years and now has launched the most innovative body cameras to date. By paying close attention to each detail the PatrolEyes models by StuntCams are designed to be the most user friendly body cameras with the most advanced features, highest quality components, at the most competitive prices. PatrolEyes is determined to earn your trust and your business and offers a full 1 year manufacturer warranty on all cameras and offers fast, friendly, knowledgeable support, based right here in the USA.

Request more info from PatrolEyes
Thank You!