Selma Police Department Purchases PatrolEyes Police Body Cameras
---
Selma, AL - The Selma Police Department has recently purchased 55 PatrolEyes HD body cameras.
Selma Police Chief, William T. Riley III believes that every law enforcement agency in the country should have some sort of recording device. "Everything goes back to making sure the police are doing what they're supposed to be doing and show what exactly the public is doing," Riley said.
One of Riley's officers was recently not indicted for a 2013 shooting, thanks to body camera footage showing the suspect charging at the officer wielding a hatchet. In the footage, the officer can be clearly heard telling the suspect to drop his weapon several times as he charges the officer. The officer was cleared following a State Bureau of Investigation, District Attorney investigation and a grand jury decision for the fatal shooting of the armed suspect.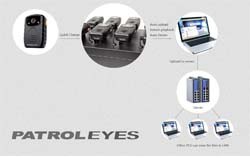 The Selma Police Chief said to WSFA 12 News that deadly force is always a last resort, but it is an officer's duty to protect and serve, both the public and police.
"Because right then and there its going to be only the officer and that individual and we need to know and I say we, the public for our public trust, need to know what really happened," Riley said
PatrolEyes is an emerging leader in body worn video devices for law enforcement. With true HD 1080p recording, up to 170 degree field of view and 16GB or 32GB of storage, it can capture hours of footage. Recording can start with the press of a single button, even when the camera is turned off. The built in LCD allows you to review videos, photos or audio recordings in the field.
"Many departments are now seeing the value and reliability in the PatrolEyes brand.  We provide departments with affordable options which allows them to deploy a cost effective but efficient body camera program. We give departments a choice. They can choose to use the camera with or without password protection, store data to a PC or send it to the cloud.  Giving them this flexibility allows the PatrolEyes to meet the needs of a small police department or a large state police force." states PatrolEyes CEO Mike Gramza.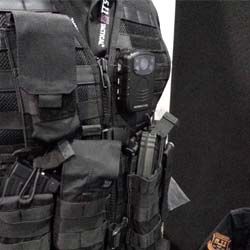 About PatrolEyes
PatrolEyes by StuntCams is the most advanced HD body camera designed specifically for police and law enforcement. StuntCams has been an industry leader in the speciality cameras market for years and now has launched the most innovative body camera to date. By paying close attention to each detail the PatrolEyes by StuntCamswas designed to be the most user friendly body camera with the most advanced features, highest quality components, the longest battery life at the most competitive price.
PatrolEyes is determined to earn your trust and your business and offers a full 1 year manufacturer warranty on all parts and labor and offers fast, friendly, knowledgeable support, based right here in the USA.

Request more info from PatrolEyes
Thank You!