PRESS RELEASE
Silynx introduces Panther headset for simple transition into in-the-ear intra-aural headset
---
Tactical headset manufacturer simplifies the adoption of lightweight, in-ear tactical headsets to reduce neck fatigue.
STERLING, Va. — Silynx Communications, Inc. (SILYNX), a leader in tactical in-ear headset systems for military and the market leader for law enforcement, launches its revolutionary Panther headset system.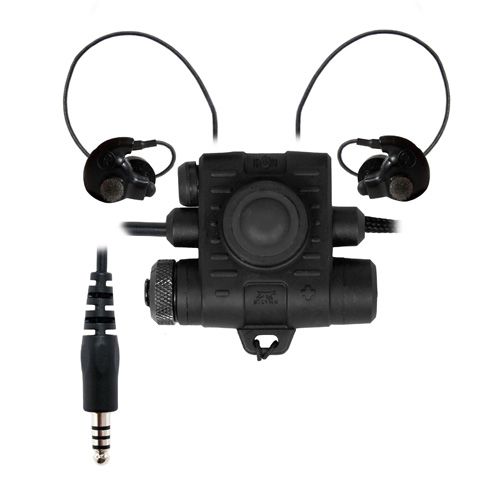 Panther was developed to provide a simple means for operators to transition to an in-the-ear (intra aural) headset to reduce neck fatigue and improve comfort without having to replace their existing push-to-talk and cable routing system. Circumaural headsets contribute nearly 1-pound to the operator's head-worn kit.  Panther headset—weighing only 4 grams--is designed to simply "plug-and-play" into the innumerable push-to-talk systems fielded today. 
"Law enforcement and military leadership is aware of how in-the-ear headsets can significantly reduce neck strain on their operators. But action has been impeded by time consuming and complications with changing out headset systems." says Silynx President, Matthew Hemenez, "Panther was introduced to provide military and law enforcement operators a quick and seamless means of transitioning to an in-ear (intra-aural) system."
By effortlessly unplugging their existing circumaural headset from their push-to-talk (PTT) unit and plugging the Panther into that same PTT unit, in literally a matter of seconds the operator can transition from one headset to the other.  No adaptors or other hardware is required. This is also ideal for teams who want to standardize on a single push-to-talk unit while allowing operators personal preference on their headset — some might run intra-aural headsets others circumaural.
The Panther system is on display at the annual SHOT SHOW in Las Vegas, January 23-26, Silynx Booth #7310.
Panther is available through Silynx resellers and online at www.silynxcom.com
About Silynx Communications
Silynx Communications (Silynx) is a world leader in the design, development and manufacture of tactical, in-ear headset systems. Silynx in-ear headsets provide advanced hearing protection, hearing enhancement and communications capabilities. Field-tested and combat-proven for over a decade, Silynx headsets are used by elite U.S. and international warfighters, all levels of law enforcement, including federal, state, and local, and international public safety and security forces. 

Request more info from Silynx Communications
Thank You!