PRESS RELEASE
Canyonwest Cases – New iSeries Waterproof Utility Case w/Wheels
---

New 3i-4719-8  wheeled case resists harsh conditions

Fountain Hills, AZ (May 2015) – Do you need a wheeled case that can protect sensitive or valuable equipment during extreme conditions? The new 3i-4719-8 shipping case is designed to do just that. This case meets military specifications that will protect contents in military and industrial environments. Military specifications include: MIL-C-4150J (water submersible), MIL-STD-648C (automatic pressure relief valve) and MIL-STD-810F (resistant to corrosion and damage caused by sudden impact). Cases are also ATA (Air Transport Association) compliant.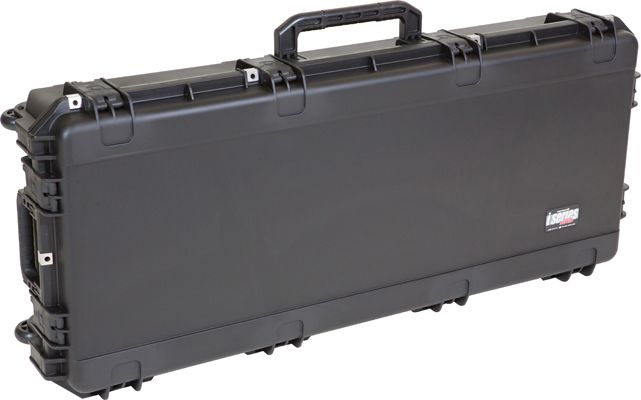 The 3i-4719-8 case measures 47" x 19" x 8" deep ID (Inside Dimensions) and is available with three interior configurations: Custom Foam, Foam Filled or Empty. The 3i-4719-8 is the latest addition to the iSeries line of Injection Molded cases for industrial and military applications.

iSeries cases are available in over forty sizes, with inside dimensions ranging from 7.5" x 5" x 3.5″ to 50.5" x 14.5" x 6″. Cases are waterproof, dustproof and crushproof. They also have an automatic purge valve and unconditional Lifetime Guarantee. Some sizes are equipped with wheels and retractable pull-handle. These indestructible Utility Cases are lighter than comparable designs yet 2.5 times stronger thanks to molded ultra high-strength polypropylene copolymer resin.

Canyonwest Cases offers a full range of premium rotationally molded, injection molded and vacuum formed cases along with customization capabilities, giving customers an unparalleled choice in case solutions.


About Canyonwest Cases
Canyonwest Cases is a leading provider of industrial equipment protection and custom packaging solutions. They offer a wide range of stock cases from top manufacturers as well as custom hard cases and custom soft cases. Types of cases include rackmount, carrying, shipping and TV cases. These cases are used by professionals in the most demanding markets including aerospace, military / defense, first-responders, entertainment, industrial and consumer. Foam cutting capabilities include die cut, water jet cut and router cut. For additional information contact Canyonwest Cases at 480-816-9652 or visit www.CanyonwestCases.com. – END.