PRESS RELEASE
Max Pro Armor Saves Another Life
---
Max Pro Police & Armor recently received an amazing testimonial. Read below to hear how their products saved a life.
Dear Max Pro Police & Armor,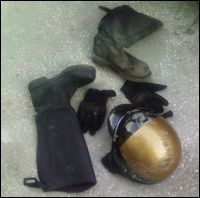 On July 11, 2008, on a ride to the Florida Keys, I caught a groove in the road just south of Alabama Jacks. The groove guided me off the road and I found the 6 inch lip off the road. I could not get back on the road and when I applied my back brake, the rear end slid out from under me. I stayed on the bike sliding backwards when it high-sided me off. I blacked out from the impact of the road, but I got up and walked away with just a hairline fracture on my left shoulder blade and some road rash. The helmet saved me-the protective gear did its job. I had no injuries below the waist because of the boots I was wearing. This is another of so many stories of protective gear saving lives. Great Job Max Pro Police & Armor. I have talked with your company and you really care for your customers.
Thank you again Max Pro Police & Armor.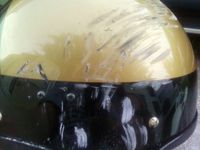 Best regards,
Steven Tritt
www.policemotorunits.com
About Max Pro Police Armor:
"Max Pro-Police® & Armor" is the new name for Pro Police Helmets, a name Police and Public Safety Organizations have trusted for over thirty years. Max Pro-Police® is the world leader in designing the finest quality helmets and shields for departments worldwide. For more information, visit our web site.