Wash. PD to add suppressors to all service rifles
The PD says the suppressors will protect the city from the costs of worker's compensation claims and potential lawsuits from civilians
---
By Police1 Staff
SPOKANE, Wash. – Spokane police will add suppressors to their 181 services rifles in a move intended to protect officers' hearing.
According to the Spokesman-Review, the department received approval for the $115,000 contract last month.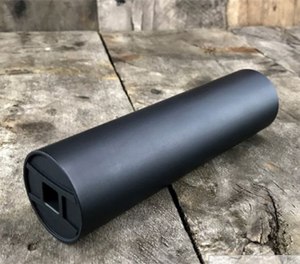 The PD says the suppressors will protect the city from the costs of worker's compensation claims and potential lawsuits from civilians who suffer hearing damage from the sound of police long gun fire.
Rifles were used in nearly half of the PD's officer-involved shootings since 2009, according to the report.
Five department officers have filed claims tied to hearing loss from gunfire.
The suppressors, made by Gemtech, reduce the rifle's 152-decibel gunshot noise to 134 decibels. Any exposure to sound greater than 140 decibels can cause serious damage.

Request product info from top Police Firearm Accessories companies
Thank You!