Review: TACTACAM's spotting scope camera is great for social distancing
An app can be used to connect to its Wi-Fi output so that the video can be displayed on a tablet device for a class
---
The TACTACAM scope-mounted camera was announced at SHOT Show 2020, and this year TACTACAM is showing off the Spotter LR, a spotting scope camera.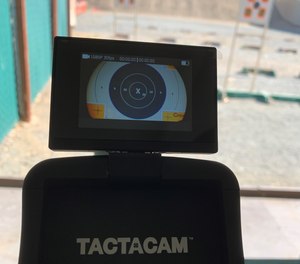 Even though neither was intended for it, both are perfect for social distancing because they can transmit what they see to a remote tablet device.
The Spotter LR displays the target on its 3" built-in screen, and an app can be used to connect to its Wi-Fi output so that the video can be displayed on a tablet device for a class. It also can be used on a telescope for you astronomy buffs. 
With onboard 4x digital zoom, the Spotter LR brings your target closer than ever without degrading resolution.
In addition to streaming, video can be recorded on a micro-SD card and played back on the internal screen, smartphone, tablet or a PC so that the shooter can see what they did without breaking their concentration after every shot.
There also is a micro HDMI output but you will need to buy your own micro HDMI to HDMI adapter cable to connect to a TV or monitor.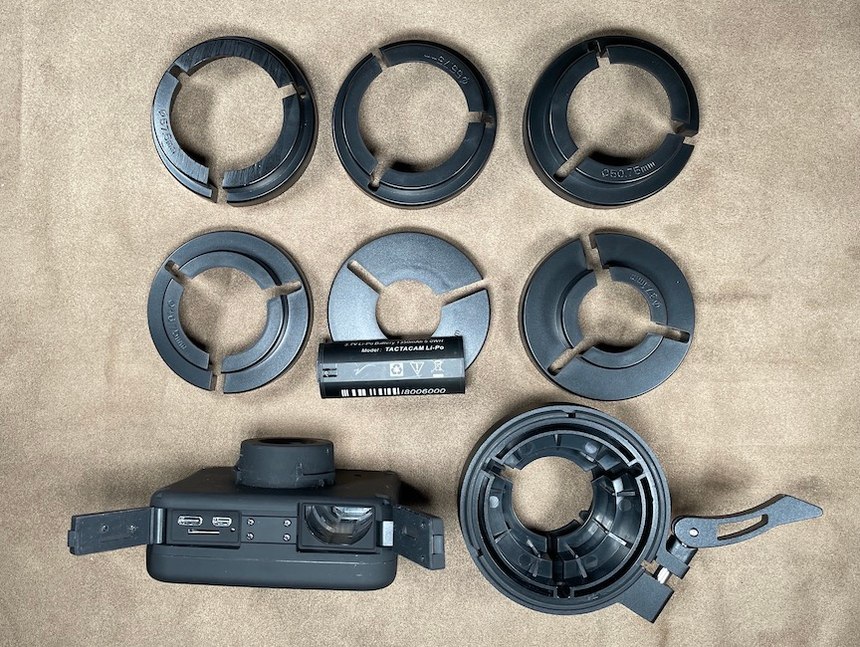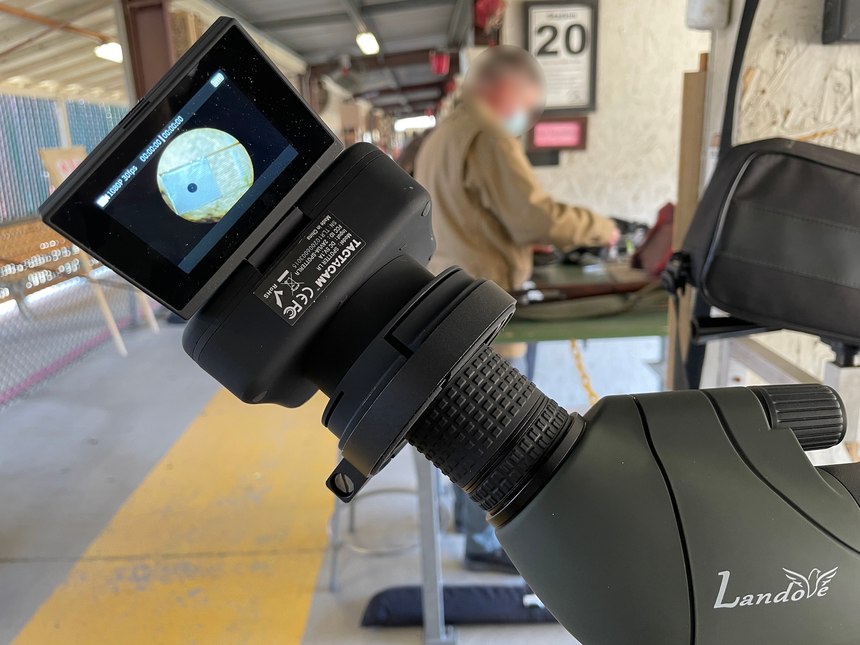 Unfortunately, the manual really is lacking, and it took me some back and forth with TACTACAM to figure it out. Here are some helpful tips to get started:
The manual says that the camera comes with a wall adaptor. It doesn't, and while the camera has a USB-C connector, it is not compatible with USB-C chargers. You need to use the included USB-3 to USB-C cable to connect it to an older USB charger.
To adjust the size of the locking collar, hold the locking lever so it is straight out from the screw to which it is attached and rotate it to tighten or loosen the collar. Do NOT touch the screw – it will spin with the lever. The two are attached and the whole assembly is moving back and forth inside the collar to make it bigger or smaller (really hard to describe but trust me).
To connect to Wi-Fi, select "QR Code" on the menu and scan it with your smartphone or tablet. Most devices will then display a dialog to open WiFi settings and make the connection.
Lens cover or case are not included, so you need to figure out your own way to protect the camera lens. I use a pill bottle cap and a rubber band to hold it on before I put the camera and the collar into the top of my spotter scope bag.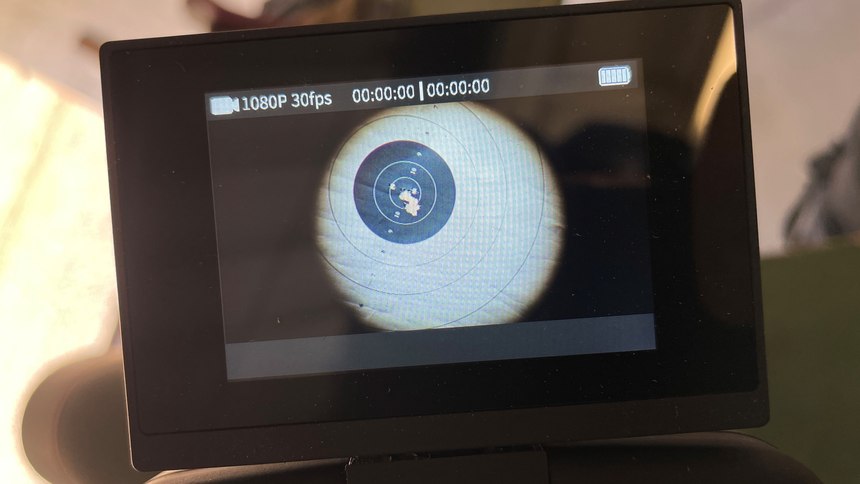 Request product info from top Police Sights and Scopes companies
Thank You!