10 vendors to check out at SHOT Show 2020
Some of the coolest hardware on the planet is showcased at the largest event of its kind in the world
---
While thousands of gun owners and gun rights supporters gathered Monday in Virginia, 2,400 exhibitors and over 60,000 attendees were headed to Las Vegas for the annual SHOT Show, the largest show in the world for the shooting, hunting and outdoor trade.
SHOT Show opens with Industry Day at the Range, where some of the coolest hardware on the planet is revealed to invited media and law enforcement officers. Police1 columnists will be sharing what they think is interesting to readers in near real-time all week, followed by in-depth reporting over the weeks to come.
First off, here's a list of 10 must-see vendors at this year's SHOT Show.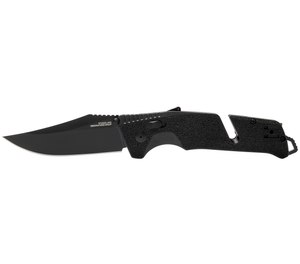 Assisted opening knives
In this article, Marty Katz states that it is essential to be able to open your knives (yes two, one on each side of your body) with one hand. I concur and add that you should practice using all of your tools with one hand because you just never know. In California and many other states, that may mean an assisted-opening knife.
SOG Specialty Knives and Tools showed off its new Trident, aimed directly at LE and military operators. Unlike most other assisted-opening knives, the 9-inch overall Trident also has a glass-breaker and line/seat belt cutter. The grips are glass-reinforced nylon, the cryogenically hardened blade is titanium dioxide-coated and retail is $105. SOG can be seen in Booth 10342.
For something a bit out of the ordinary, Benchmade's 537GY-1 Bailout takes lightweight strength one step further. The Bailout has a glass breaker, woodland green anodized aluminum handles and comes with a CPM-M4 super steel (62-64HRC) tungsten grey Cerakote blade. If you want an automatic EDC, take a look at the company's new 8551BK Mediator with a G10 handle and a CPM-S90V super premium stainless steel (59-61HRC) reverse tanto blade with black Cerakote. Benchmade is in Booth 10357. And if you already own a Benchmade knife, get there early and they will take it in for renewal, sharpening and free laser engraving.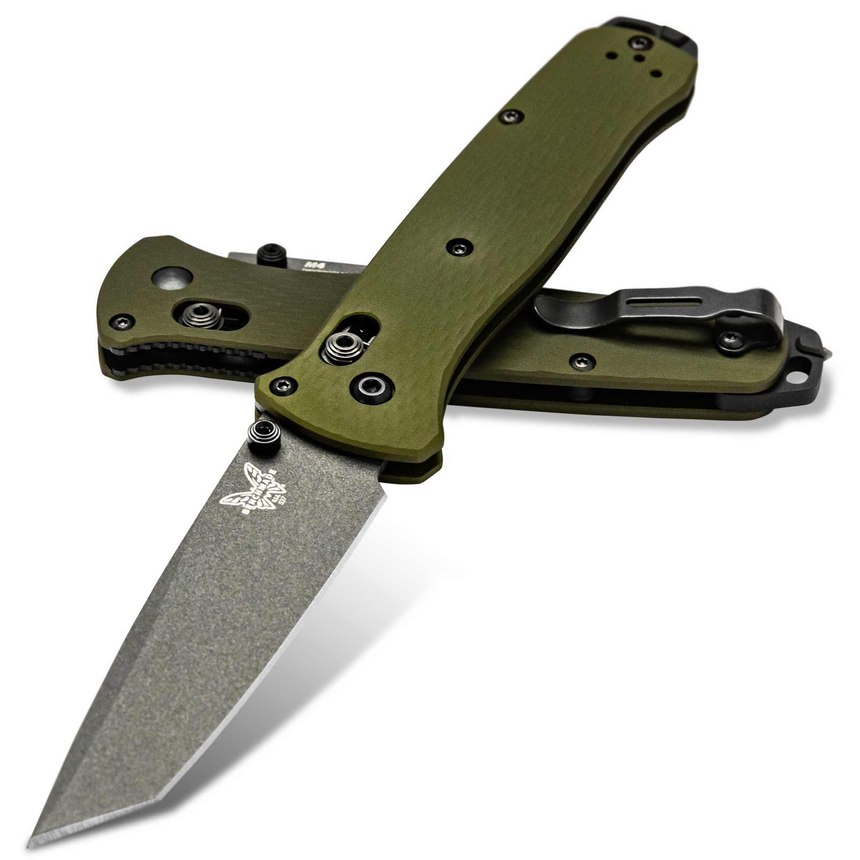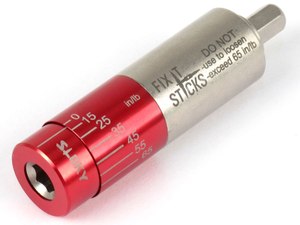 Cool tools for keeping your firearms running in the field
Fix It Sticks introduced its all-in-one torque driver that works with the company's own or any standard 1/4" driver tool and bits. The tool has 15-65 inch/pounds in 10-unit increments laser etched on the side to indicate the torque value as it is applied. The All-In-One also can be used to apply torque in between the specified settings by watching the indicator as torque is being applied. Detailed instructions and a video are available here. Fix It Sticks is in Booth 111.
High energy absorption, yet light enough to float
Government contractor Honeywell has you covered with the most extensive portfolio of materials for global armor applications based on its proprietary Spectra ultra-high molecular weight polyethylene (UHMWPE) fibers and aramid fibers. Last year, Honeywell announced increased production of Spectra fibers, which are manufactured into advanced ballistic materials called Spectra Shield. These offerings include Spectra Shield 6472 for improved protection in military helmets and Spectra Shield 6360 for soft body armor. New this year is Spectra Shield 6166, designed for rifle protection in hard body armor designs by providing the highest energy absorption for high-power rifle or high-energy threats. Honeywell says that Spectra has up to 60% greater strength than alternate aramid fibers and is light enough to float. Honeywell is in booth 7303.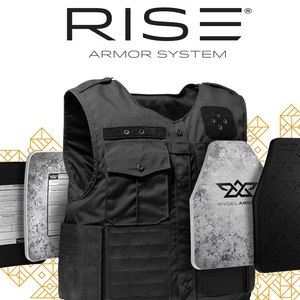 Load-bearing uniform vests are in the news
Angel Armor is shipping its R.U.C. RISE Uniform Carrier, an external armor carrier offering all-day rifle protection and comfort in a classic uniform appearance. R.U.C. has front and rear internal bottom-loading rifle plate pockets suspended from the shoulders with vertical adjustment to hold multiple plate sizes. Select sizes have additional storage options with dual hidden utility pockets. The R.U.C will be showing up in booth 7511.
Watch for a separate article on load-bearing vests after Police1 walks the show floor this week.
RDS are the rage
Holosun has upgraded all of its pistol sights with much larger on/off/brightness buttons and a side-load battery that can be replaced without removing the sight. The company will also be shipping the $430 HE509T, a fully enclosed red dot in a titanium housing. While it uses a proprietary footprint, Holosun will be shipping adaptor plates for popular firearms. While using it, I noticed that my field of view seemed much more open than a competing sight. The company is also introducing the HS407K (6 MOA dot) and HS407K (dot plus ring) micro-sight designed for pistols like the M&P Shield and Glock 43. This sight uses the RMSc footprint, so you may need to have your slide milled or swapped out depending on the firearm. Holosun is in booths 10572, 1853 and 2053.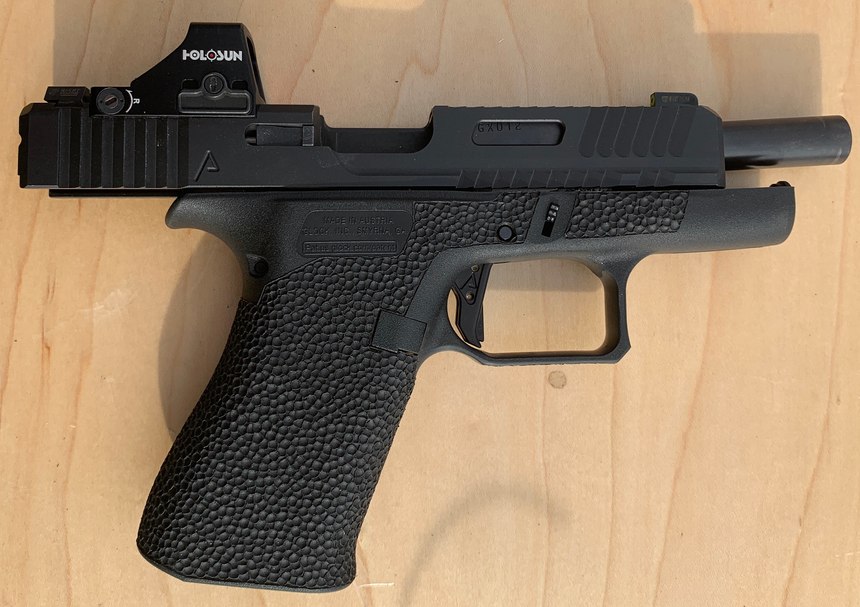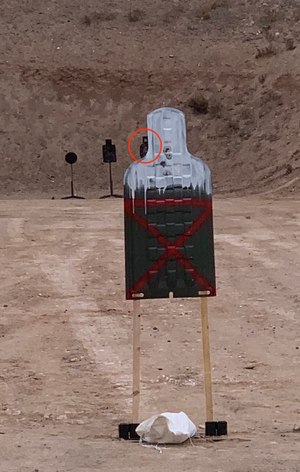 Using agency feedback, Aimpoint is upgrading its ACRO. The first change is a new battery cover that can be opened with Aimpoint's sight tool. The company will be selling the new covers to current owners. Aimpoint is also increasing the feedback felt when adjusting windage and elevation. I was shooting around the close target in the photo and hitting the one behind it at 60 yards consistently with an ACRO-equipped 9mm metal-frame pistol.
For anyone wondering about the reliability of the ACRO, Larry Vickers ran it through a torture test that should be available on his YouTube channel in a few days. Aimpoint is in booth 14573.
No holdover for faster shooting
Invented by the same person as the Army's Axeon Alpha TARAC, Umarex is selling the Second Zero flip-up drop compensator. In a nutshell, this device gives any rifle shooter an instant additional zero distance whether in a hunting or tactical application. The pop-up device is based on a precision prism and is used in conjunction with existing optics from scopes to RDS. To use it, zero your rifle at 100 yards, then flip up the appropriate unit and shoot at 300 or 500 yds while still aiming at the center of the target. Even though I am not a rifle guy, I got every hit at 500 yards, aiming at the center of the plate on a gun that originally was sighted in at 100 yards. Umarex is in booths 14562, 15062 and 20112.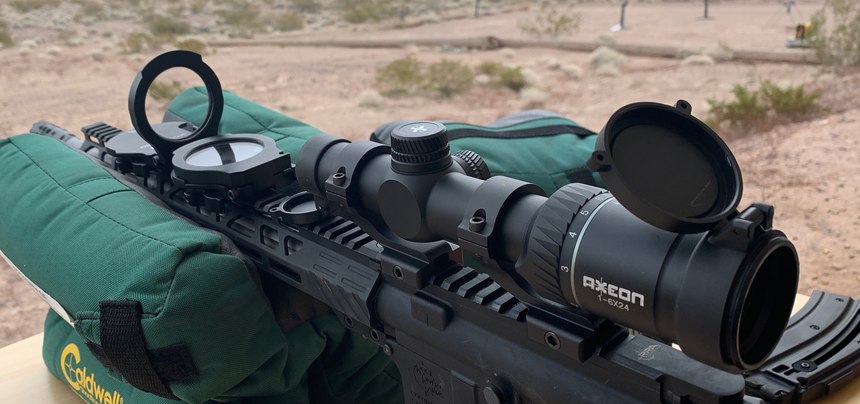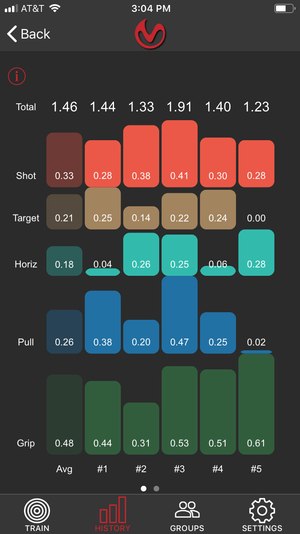 Training for beginners or a new firearm
The MantisX is a small electronic device that mounts to your handgun, rifle or shotgun rail, connects to an app on your smartphone and gives you a ton of feedback both before and after you pull the trigger. Don't have a rail? No problem because Mantis offers several adaptors that will allow you to mount the device elsewhere.
MantisX comes in several versions that support one or more types of firearms, but all of them track the motion of your firearm from the time that you go on target until you fire. MantisX Elite can even analyze and help you improve your draw by breaking it into five key phases and showing where you can improve.
The smartphone app provides diagnostics to help you understand and improve your shooting mechanics. Whether you are a beginner, or you just purchased a new type of firearm or holster, MantisX can help you improve your shooting skills.
Since AlienGear will be sending me its latest light- and RDS-capable Rapid Force duty holster, I'll be able to write a follow-up article about how Mantis affected my speed learning to use it. Mantis is in Booth 2138.
Meggitt Training Systems is showing off the LOMAH (Location of Miss and Hit). This two-piece unit works with military-grade ordinance and consists of a 12-volt powered microphone array and a PC-based Firing Point Computer (FPC), which are connected via Wi-Fi. The microphone array is placed under the target and is calibrated. Using the precise time of a bullet's supersonic shock wave passing over the microphone sensor array, the position of the projectile, and thus where it hit the target is calculated and sent to the FPC where it is displayed in real-time. Whether a single shot or burst, the shot grouping is accurately displayed. The system can be used for a wide variety of ammunition, from .22 to .50 caliber.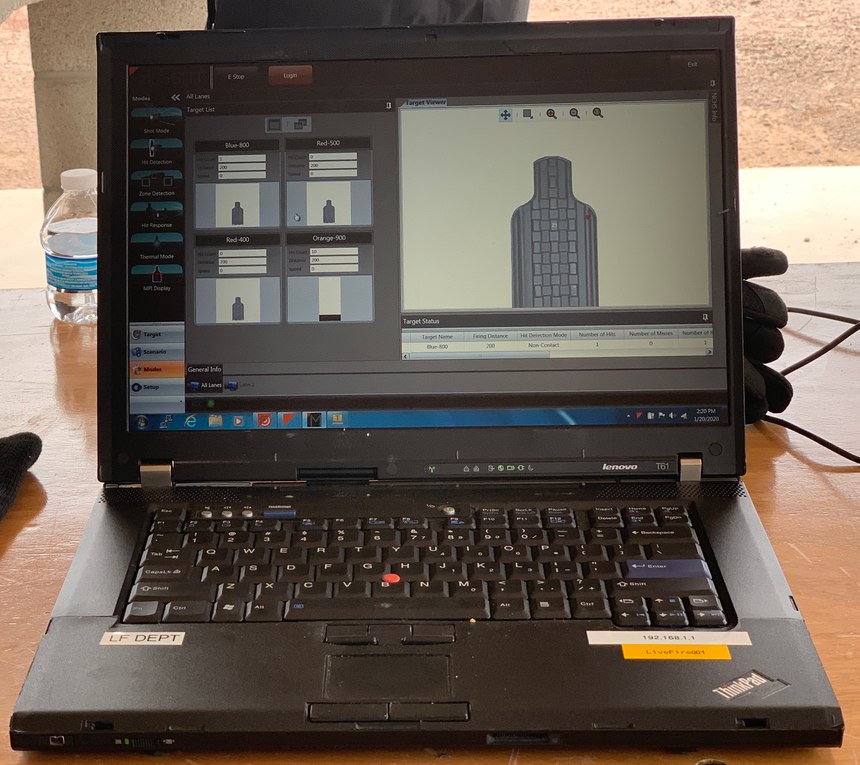 Request product info from top Police Firearms companies
Thank You!