PRESS RELEASE
Guardian Alliance Technologies enters sponsorship with FBINAA
---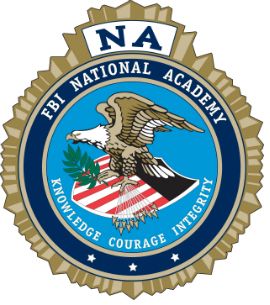 STOCKTON, Calif.— Guardian Alliance Technologies, Inc. announced today that it has entered into a strategic alliance with the FBI National Academy Associates, a non-profit, international organization of 17,000 senior law enforcement professionals dedicated to providing their communities, states, countries, and profession with the highest degree of law enforcement expertise, training, education and information.
Members of the FBINAA are graduates of the FBI's prestigious National Academy Program, representing all 50 states, 170 countries and over 7,500 law enforcement agencies. Over 50,000 graduates have completed the FBINAA Program.
Chief Joey Reynolds, 2017 President of the FBINAA, stated, "Guardian's unique knowledge of technology and law enforcement practices has given way to a revolutionary platform that aims to streamline the all important background investigation process by providing investigators with 21st century tools to enhance the quality and thoroughness of their investigations."
Justin Biedinger, retired police officer and Guardian's President and founder states, "Guardian is systematically working to provide law enforcement and other public safety agencies with tools for increasing efficiencies and sharing of information between agencies, among other things. The FBINAA is the strongest law enforcement leadership network in the world and our alliance with them is a natural fit for us. We are excited about the mutually beneficial characteristics of this relationship which will include assisting law enforcement agencies across the globe to increase efficiencies and learning about other ways that we can leverage technology to help solve specific persistent issues within the administrative areas of public safety."
Guardian Alliance Technologies' 17-point background investigative management software includes data analysis and intelligent reporting that provide accurate, up-to-date tracking of an applicant's background investigation and pass-or-fail status. Aligning with Guardian and assisting Guardian in networking with law enforcement agencies on a broad basis is consistent with the FBINAA's mission to impact communities by providing and promoting law enforcement leadership through training and networking.
About Guardian Alliance Technologies
Guardian's mission is to protect the integrity of the law enforcement profession through innovative solutions that streamline the process of vetting and hiring peace officers.
Guardian aims to create an alliance of county, city, state, and federal law enforcement agencies working together through a unified platform, using the latest technologies and techniques, to ensure we have the best officers and agents serving to protect our civil rights and freedoms.

Request more info from Guardian Alliance Technologies
Thank You!