6 best practices for launching a successful mobile LPR system
Once your agency has decided to invest in license plate reader technology, it's important to plan ahead for an effective rollout
---
The following is paid content sponsored by ELSAG.
By Police1 BrandFocus Staff
An automatic license plate reader system can boost your department's investigative reach. Departments across the country are using LPR to track suspects and locate persons of interest. But how do you get started?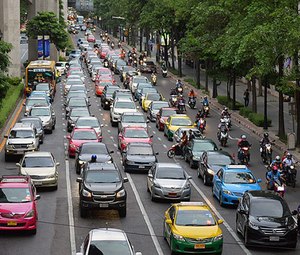 To learn how, we spoke with Jim Craige, ELSAG's Mid-Atlantic field operations manager and a retired Alexandria (Va.) police sergeant. The company offers mobile LPR cameras that operate under all weather and lighting conditions. 
Craige provided six best practices for deploying an effective mobile license plate reader system.
1. Establish the scope of your LPR deployment.
The first step is to map out the scope of your projects. Determine how many vehicles and LPR cameras you need. Most mobile systems include two cameras plus a control box and require a 12-volt power source.
The number of LPR units will determine your server needs. Work with IT system administrators to determine your needs for server size and type, as well as data sharing and retention policies.
Be sure to plan room for growth as you accumulate data and potentially add LPR units, and take advantage of your agency's existing IT infrastructure, such as VPN and firewalls, for added security, Craige said.
You will also want to make sure your in-car hardware – the laptop/tablet and power system – is up to the job of supporting the LPR system. Basic requirements include sufficient RAM and hard drive space for the camera reads, as well as an available Ethernet port. The length of time data is stored on the in car system is configurable based on hardware capacity and agency policy.
2. Establish clear policies for LPR use and data management.
Know your state and local retention limits and privacy laws and establish compliant policies for your agency. It's best to have your agency policy drafted before installing the hardware and software.
Also create policies for user access, privacy protection and data sharing. Your LPR system's control software should enable easy configuration of users, access and permissions, security settings, collaboration and more. For example, ELSAG's Operations Center software enables agencies to determine each user's level of access and track each individual user's activity.
You can also set data retention periods and grant access to other LE agencies to expand your agency's reach. Be sure to set up agreements (memoranda of understanding) with neighboring LE agencies to guide how you will share data and collaborate on investigations.
3. Train all LPR users.
Start training with your IT staff, then schedule sufficient time for officer training, as they will be using LPR in the field. Some LPR systems require very little training. For example, ELSAG's Car System software takes only two hours of training for users to reach proficiency.
Craige recommends using train-the-trainer strategies, starting with solid classroom-style instruction followed by guided field use. This type of peer coaching allows your agency to get the LPR on the streets quickly as the first users learn and share their training with their fellow officers.
Be sure to make use of your vendor's training and help desk support throughout the process.
4. Keep your software license and service agreement current.
Annual service agreements and licensing fees can easily be forgotten in the budgeting process, but don't let these steps slip through the cracks. If possible, include funding for additional years when making the purchase. Planning for a year or two of licenses gives the program an opportunity to succeed while providing extra time and a benchmark for including maintenance in future budgets.
The central operations software drives the LPR system and its analytic capabilities, and any software updates or bug fixes should be sent by your vendor for smooth operation and security.
Keeping current with software licenses and service agreements also helps you avoid downtime, Craige said. Perhaps more importantly, it maintains your agency's access to support should you need it.
5. Keep the cameras clean.
The LPR cameras themselves need little maintenance and can go safely through a car wash. Be sure to keep the lenses free of snow and grit, particularly if you drive on roads sprayed with salts and chemicals for traction in winter.
6. Track system usage and look for innovative ways to use your LPR technology.
LPR operations software not only manages the system, it enables hot lists, alerts, analytics and predictive policing efforts, so make the most of its capabilities.
"Get out and use this for what it was designed for – finding stolen vehicles, finding wanted people – but there are a lot of innovative uses for investigations," Craige said.
Differentiate between alerts for patrol and leads for detectives. Build local hot lists to search for stolen cars, wanted persons or even parking or property tax scofflaws.
Audit your agency's system usage on a regular basis to ensure legal and local policy compliance. These audits can also help determine overall usage patterns and reveal opportunities for improvement, as well as establish patterns of crime, indicate new areas for patrol, show that you need additional units and more.
"Use the audits and the queries to figure out where you might want to deploy," Craige said. "Don't just stick with the basics. Once you become familiar with the system, explore its possibilities."
With careful planning and deployment, a license plate reader program can boost your agency's effectiveness. Be sure to consider hardware and software needs and establish clear policies for use up front, then provide training and look for ways you can use LPR to expand your department's investigative reach.
For more information on license plate reader solutions, contact ELSAG.

Request information from Leonardo/ELSAG®
Thank You!