3 ways agencies can effectively implement new technologies
Introducing new technology into your agency is often a hassle, but here are ways to overcome those challenges
---
Content provided by CentralSquare Technologies via GovThink.com
By Steve Seoane for Police1 BrandFocus
Law enforcement personnel are exposed to high and frequent stressors every day. They undergo constant exposure to violence, traumatic situations, other people's distress, threats to their own safety, excessive overtime, fatigue from working irregular hours and a rapid escalation of work duties – just to name a few.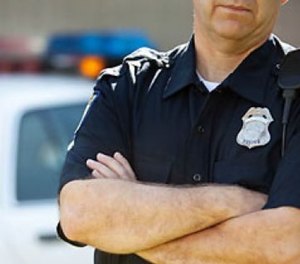 Adapting to new technology should be the very last thing that adds stress to officers' lives. Innovation in technology has been extremely beneficial to law enforcement, for example, through reduced response times, data sharing, interoperability and efficiency of administrative tasks.
However, there's another side to the story that often gets overshadowed by the promise of shiny new tech. Technology advancements for the public safety sector all contribute to the ultimate goal of keeping both citizens and officers safe. In order for new technology to be as effective as it is designed to be, it's instrumental that one key piece of the equation is not overlooked: the officer's ability to use it.
Adapting to new technology can be an added strain in the already-hectic daily lives of law enforcement officials. When the use of new technology is mandated without any training or guidance, officers may feel as if too many new tools are being pushed onto them, creating an overwhelming burden just to keep up with a variety of devices. It's important for management to remain aware of how their officers are adjusting to this new technology and do what they can to alleviate the burden of the learning process. If not properly trained and new tech is cumbersome, officers are likely to abandon the tech.  This causes losses in both increased functionality and investments.
Here are three ways law enforcement agencies can help reduce the pressure officers feel from adopting new technology:
THOROUGH TRAINING
Technology meant to be helpful to law enforcement officers works only as well as the people who are using it. When properly and thoroughly trained, officers feel more confident and capable with their technological tools and are less likely to be distracted or overwhelmed during their shifts. Today, convenient on-demand training courses are often available via online and mobile applications, and can be helpful in keeping officers updated with the latest features and functionality.

REDUCED DISTRACTIONS
Being distracted is hazardous for police officers, who need to be alert and vigilant throughout their shift. If they don't understand the technology they are using and become distracted trying to figure it out while in the field, their situational awareness is compromised. Ensure that prior to using new tech in the field, officers have the opportunity to learn about it and familiarize themselves.
STREAMLINED SYSTEMS
Communities and agencies cannot afford to have officers inhibited by outdated technology in their toolkit. Inefficiencies in their devices, especially when out in the field, increases officer frustration and stress. Software that works smarter and more intuitively can help officers focus on the matter at hand while helping them accomplish tasks faster.
Police officers have an inherently dangerous and stressful job. It's important to make sure new technologies empower officers and first responders – and doesn't hinder them in their day-to-day responsibilities.

Request information from CentralSquare Technologies
Thank You!